The ever-rising popularity of custom decorated garments means they are here to stay. And if you are a new artisan who recently found a calling in garment design, ready-to-press transfers will be a versatile and straightforward yet a cost-effective way to bring life to boring garments.
Ready to press transfers come with images, texts, or designs already preprinted and ready to be sealed into the garments' fibers using a heat press in a fast, clean, and efficient procedure.
These preprinted transfers have become quite prevalent in the lives of garment designers and space decorators.

Ready to press transfers will save you a ton when working on custom t-shirts with personal messages imprinted, brand merchandise, and company logos on staff shirts or labels on clothing for sportspeople, attendees, and guests of an upcoming event.
Moreover, it can be costly and time consuming to print or cut transfers for small runs involving five garments or less.
The first golden rule to being successful with ready to press transfers is to educate yourself. This post outlines everything you need to know before purchasing and using a ready to press transfer.
When to Use Ready to Press Heat Transfer?
The Benefits of Ready-To-Press Transfer
Increased Accuracy
There is little margin for error when using preprinted transfers. You need not fumble with designing or finding an image, editing, printing, or cutting and weeding.
Therefore, the chances of making errors are significantly reduced. Also, you get to keep intact the integrity of the rich details. You won't need high skills and the reject rates will be low.
Cost-Efficiency
Using preprinted transfers is an effective way of avoiding the cost of expensive equipment and supplies. Remember, you will not need vinyl cutters and printers, which can range from a couple of hundred dollars to four figures.
Not to forget the inks and other chemicals. This is especially beneficial for startups producing small quantities and can only manage a small chunk of cash.
Time Efficiency

You will also save the time you take to find an image, edit or cut and weed. It takes a great deal of work to get that art from your computer to the transfer paper.
And unlike ready to press transfers which come with multiple colors on one sheet, some images with multiple colors may even involve cutting each design individually, especially for vinyl transfers.
Finding a colorful artwork can sometimes be a whole job in itself. Editing is also an arduous task. Do you have editing software? Can you use it with practiced ease? If you are new to this art, your answers are probably no. So going for preprinted transfers should be a wise idea.
Space-Saving
You can set up your workshop in your basement or a small corner in your house if you will be working with preprinted transfers and your heat press only.
On the contrary, including printers and cutters demands more storage and working space. With ready to press transfers, you can even set up a printing booth in an event and print shirts for participants or sports fans.
Ease of Use
Printing and cutting complex designs can be an uphill venture. Some special inks like fluorescents, metallic, glitter, or velvet are also difficult to come by making it more convenient to buy the preprinted.
Furthermore, certain effects and textures like rhinestone are only available on ready to press transfers. A great way to add variety to your designs.
The Drawbacks
Ready to press transfers will not allow detailed and unique customization of the image to your preference. If you want to have your image just the way you like it, you will have to make it yourself.
Additionally, if your project involves more than 50 shirts it can be costly to purchase preprinted transfers for each garment. So, you may want to consider making your own transfer paper.
Types of Ready-to-Press Transfers
In this section, we highlight the various types of ready to press transfers. All these imprinted embellishment methods demand that you use a heat press. Avoid using an iron. Heat press offers sufficient and consistent heat and temperatures that you will not find with an iron.
1. Heat Transfer Vinyl Transfer Ready to Press

HTV designs come in countless colors, patterns, and textures that can't be replicated in other transfers like plastisol. They are known for their durability and ability to withstand frequent use and regular washing.
The dealer breaker here is the price. Preprinted HTV transfers are usually cheaper than their sublimation and plastisol counterparts. The vinyl material is usually opaque so you can print on any color of the fabric. The color vibrancy is exceptional while the level of detail in the image is stunning.
Even more, HTV ready to press transfers can also be used along with other design techniques such as embroidery and rhinestone. They are ideal printing on uniforms or need numbers on the back of jerseys.
Say if you are tasked with printing numbers on team jerseys or shirts, you can buy ready to press stock numbers for team jersey and shirts instead of cutting or printing each number.
Pros
Cost-efficient
Applies to all colors and types of fabrics
Long-lasting prints
Cons
Unsuitable for an image with many colors
2. Sublimation Transfer Ready To Press

The sublimation ready to press transfer works by using the heat from the press to infiltrate into the fabric and become part of the fabric. Preprinted sublimation transfers are one sure way of avoiding the costly sublimation inks and supplies.
Sublimation transfers are recommended for fabrics that are at least 50% polyester or above, or materials that are sublimation friendly. The quality and vibrancy of colors in the image increase with an increase in the polyester content in the fabric.
The best part is that you will not feel the design on the fabric. This preserves the soft feel of the fabric. Also, you get a more professional appearance from the finished garment
However, sublimation transfers only work on white or light-colored substrates, or primarily garments, and not on dark-colored ones.
That's not all
Sublimation transfers seldom print color white if it is part of your image. The white part on the image will take the color of the fabric you're pressing on.
Manufacturers instruct that you press the transfer in a heat press at 385°F to 400°F for 50 to 60 seconds on medium pressure.
Pros
Leaves a soft feel
Vibrant colors
Long-lasting prints
Easy to apply
Cons
Does not work on dark-colored garments
Only works on fabrics with high polyester composition
3. Screen Print (Plastisol) Transfers Ready to Press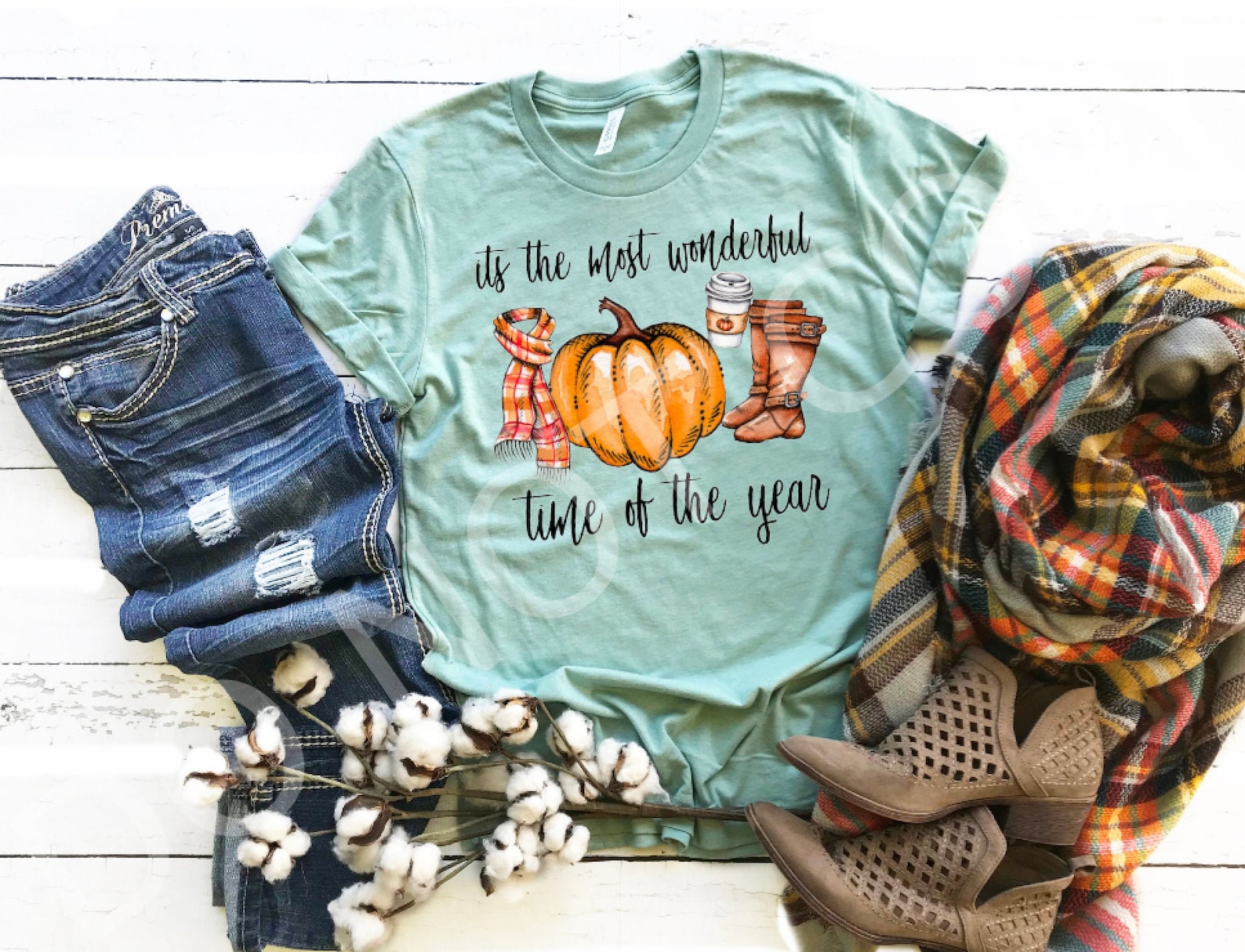 Plastisol preprinted transfers involve screen printing an image onto a transfer paper and using heat to embed it onto your garment. You get the same quality as screen printing without the hassle of cleaning up messes.
All that's required of you is to put the transfer paper and substrate into the heat press and later throw the paper away after you are done.
Plastisol reigns supreme over the others for the simple reason that the ink works with all fabrics and colors yet it is still eye-catching and long-lasting.
You can also apply plastisol to every sort of material ranging from pure cotton and pure polyester to blends of cotton and polyester.
The transfer features a full white under-base which makes the design fully opaque. Therefore, you can apply the design to any color of the fabric. You get lifelike images with detailed graphics and vibrant colors.
You will need to set your heat press temperature to 325°F and maintain medium-high pressure. After you're done, peel the transfer after about 7 seconds while it is still hot. Experts discourage covering the design with Teflon sheets when heat pressing.
Plastisol prints are also highly durable. HTV may appear brighter and of better quality when freshly printed. However, over time the graphics produced using the plastisol transfers will retain their shine and appear of better quality.
Pros
Works on all fabrics
All colors can be printed
Does not require Teflon sheets
Long-lasting
Cons
Colors are not very bright
4. Cotton Transfer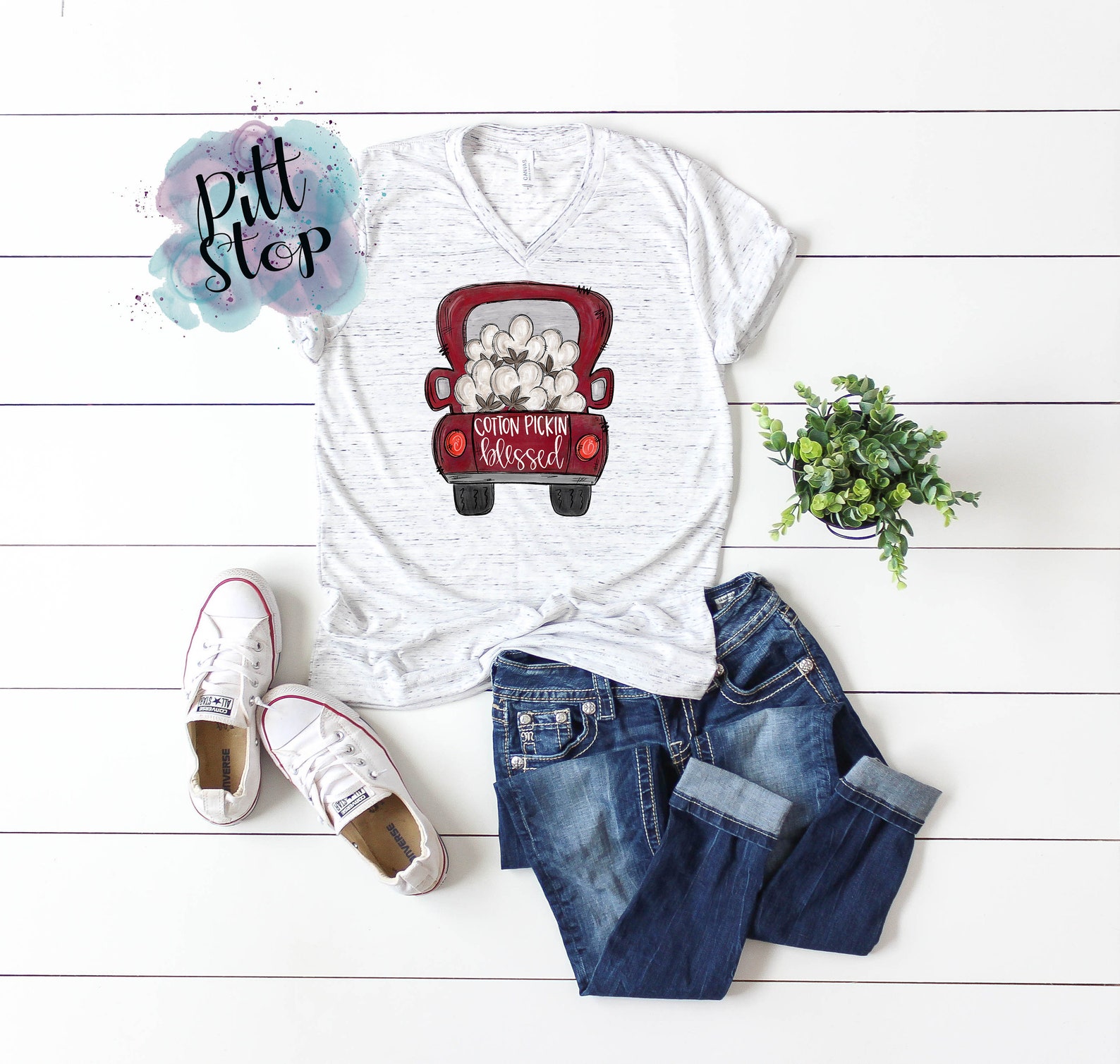 The preprinted cotton transfer isn't a bad option either, especially if you need a temporary decoration for your cotton fabrics. Their glow is however short-lived and cannot stand up to frequent washes and wear.
You will get the most stunning look of the print after washing the fabric a couple of times. You will also want to note that cotton transfers only apply to white or light color fabrics. They do not apply to dark color fabrics. You can only apply cotton transfers to cotton fabrics.
Make sure you put a Teflon sheet over the transfer when pressing. You will need to set your heat press to about 375°F and press for 90 seconds. Afterward, peel the transfer paper while it is still hot, in an even motion.
Now stretch the clothing from top to bottom and side to side. You will need to turn the fabric inside out when washing and hand wash in cold water only.
Avoid using harsh detergents as they may shorten the lifespan of the print.
Pros
Colorful and detailed designs
Easy to apply
Cons
Applies to cotton only
Cannot apply to dark fabrics
5. Rhinestone Transfers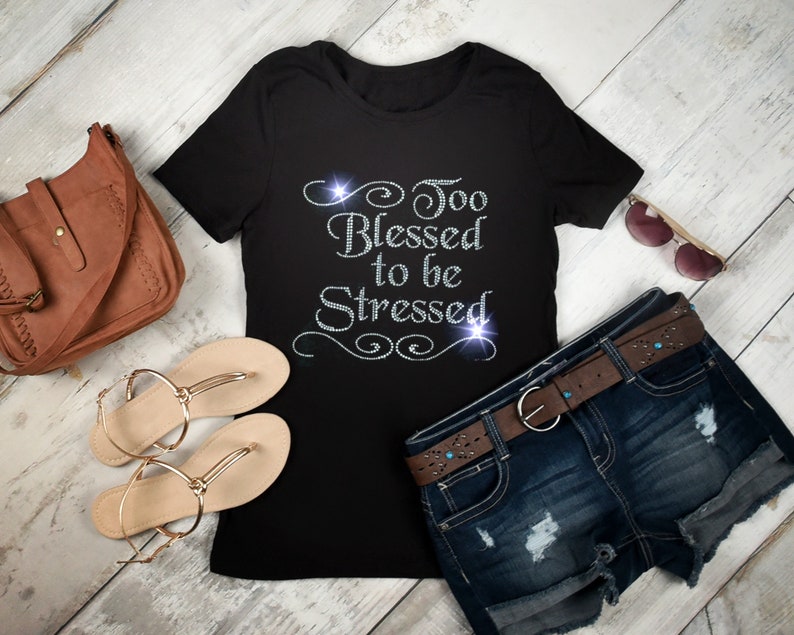 If you love sparkly decals on your garments, then rhinestone transfers are a fun way to add extra sparkle and jazz up your wardrobe.
Rhinestone decal transfers are however slightly costlier than their vinyl and plastisol counterparts. A preprinted rhinestone transfer can be used on all types of fabrics and will look glamorous on whichever fabric color you will choose to throw them on.
Not just that. The rhinestone design boasts commendable long-lasting durability on clothing and will hold up to years of frequent use and washing in harsh detergents.
If you will be applying it using a heat press, let it heat for 10-12 seconds. However, if you can only access a household iron, heat the transfer for 10-20 seconds.
Pros
Applies to most fabrics
Comes in all colors
Highly durable
Resistant to detergents
Ready-to-Press Heat Transfers Come in a Wide Variety of Categories
Baby/Kids
Mom/Dad
Family
Animals
Hobbies
Love
School/Teachers
Outdoors/Camping
Sports
Faith/Beliefs/Good Vibes
Valentine's Day
Mardi Gras
St. Patrick's Day
Easter
Halloween
Thanksgiving
Black Friday
Christmas & Winter
New Year
Vacation
Seasons
Tips for Buying Ready-To-Press Transfers Online
When shopping for a ready to press transfer, you need to keep in mind the following crucial aspects.
Know The Content Of Your Fabric/Material
One trick of the trade is that you need to identify which type of fabric you will be printing on before settling on Ready-to-press transfers.
As mentioned earlier, some preprinted transfers are not compatible with some types of fabrics. For example, you need to ask yourself if the fabric is pure cotton, polyester, or a cotton-polyester blend.
Choose The Right Type Of Transfer For Your Substrate
You will need to find a suitable transfer type for the substrate. Case in point, cotton transfers are only applicable to cotton fabrics. Meanwhile, pure cotton material is incompatible with sublimation transfers. Applying sublimation transfers to pure cotton may result in dye migration.
Figure out whether you will be pressing the design on white or light-colored materials or dark fabrics. Sublimation and cotton imprinted transfers do not apply to dark-colored fabrics.
Visit Online Stores
You need not plan for a journey to the stores to get ready to press transfers. Technology brings you several reliable and credible online retail platforms for all your design supplies and equipment. With a simple click, you can simply order it right from the warmth of your comfortable home.
Make sure you choose the design that best suits your taste.
Also, when shopping for a ready to press transfer, look keenly at the product description for the type of transfer. The transfer should be compatible with your fabric and match your preferences.
Even more, ensure that the size you settle for can fit the intended space or fabric size. The image should not be overly big and cut out or small and unnoticeable.
Are you designing bulk orders or just a few copies? The transfer you choose should be economical and practical whichever the case.
Other Tips
Most online retailers offer discounts on bulk purchases. Consider buying all your supplies from one supplier to get the best deals. Frequently check in to the product pages for periodic deals and offers.
Where To Buy Ready-To-Press Heat Transfers
Etsy

Etsy has earned its reputation over time and has become a household name in the design world. You will get a wide variety of imprinted transfers on Etsy.
We highly recommend shopping on Etsy since it is easy to use your Etsy account to buy and print discounted images. This means saving on shipping costs and eliminating the long wait for delivery.
Also, if you want to go commercial, you will be delighted to know that Etsy has marketing and advertising tools which will help get you business online, draw in more followers and increase your customer base.
My Vinyl Direct
If you're serious about getting your crafting on, My Vinyl Direct is not a bad option either. They have a large selection of craft supplies at irresistible prices. You get discount vinyl by the sheet and pocket-friendly deals on countless ready to press transfers and other design supplies.
Amazon

There is much better quality out there, but we are almost sure that you cannot do much better than Amazon if you need limitless options with varied price ranges and quality.
Amazon houses millions of individuals and companies selling a wide array of top quality transfers and design supplies. You can check out Amazon for the best deals today.
Conclusion
Now that you have all the information you need, you can go ahead and get you ready to press transfers and get to enjoy what others have been enjoying all along.
You will create glamorous designs without the need to have sophisticated printing and cutting machines around. Happy Crafting!