We love our pets as much as we love our families and friends. We also tend to go the extra mile to show just how much we love our pets. Sewing is a great way of showing affection for our pets. And we've been able to gather some of our favorite DIY pet sewing projects just for you.
30+ Awesome DIY Sewing Projects For Your Pets
1. Puppy Hut

This is a very interesting and lovely project for your new pup. You can show your puppy just how much you love and care for it by making this cozy tent/ bed combo. This can be designed to perfectly fit into the size of your pooch. To make it plush and classy, you can design it to fit in with your home decoration.
For this project you'll need about 3 yards of fabric for the interior and exterior, home decoration foam, wide sew-in hook and loop tape, marker, sewing machine, rotary cutter and mat.
2. Dog Bed Cover

This is a must-have for everyone that owns a pet pooch. This bed cover helps in making sure that your dog bed lasts for a longer period, because it can be easily replaced and swapped when your dog has an accident or creates a mess.
With a perfectly designed dog bed cover, your pet can continue to enjoy its bed even during laundry days. You can design your bed covers with materials that compliment your dog bed. To make this you'll need a piece of washable fabric, double folded bias tape, thread, iron, sewing machine and scissors.
3. Dog Winter Coat

This is a must-have for your fluffy kid during winter. It is important that you design the winter coat to fit your pet perfectly. You can keep your dog classy by making fashionable winter coat for it. It is important to have this handy when taking your dog for a short walk during winter.
You can sew it along with pocket to keep your keys and treat for dogs. To make this coat you will need printable patterns, pattern paper, a yard of fleece, a yard of Sherpa, coordinating thread, sewing machine and needle.
4. Puppy Gift Charm

The next time you get your pup a treat, make sure you wrap off the gift along with a custom-made embroidered gift charm. You can also customize your puppy name on the gift charm to make it more personal and intimate.
To create a perfect puppy gift charm for your furry friend you will need water soluble stabilizer, 2 4" X 5" pieces of fabric, a 4" X 5" piece of battling, temporary spray adhesive, snap punch tool, painters tape, and 3/8" ribbon.
5. Pet Costume

Pet costumes are often seen as hilarious and cute. So when next you are making Halloween costume for the family, make sure you put your pets into consideration.
You can design costumes specifically for your pet to avoid obstruction and tight fits that can annoy your pet. To make the perfect Halloween costume for your fluffy kid you will need fabric, scissors, needle and thread.
6. Floor Pillows

The floor pillow serves as the perfect cushion for your pet. The handles on the sides of the floor pillow make it easy for you to pick up and put away when it's not in use. The floor pillow can also serve as your dog bed if you can't afford to get your pet a bed.
You can design this floor pillow with fabrics that coordinate with your home decor. To make the floor pillow you will need 2 yards of fabric, bag of fiberfill stuffing, ruler, scissors, thread and hand sewing needle.
7. Pet Applique Pillow

You can immortalize your pet by crafting this homemade pet applique pillow for it. You can imagine the joy of having your favorite furry kid turned into a huggable decorative pillow. The applique pillow is way easier to make than it looks.
To make this you will need a photo of your pet in pillow form, assorted fabrics in different ranges of colors and textures, freezer paper sheets and glue.
8. Kennel Quilt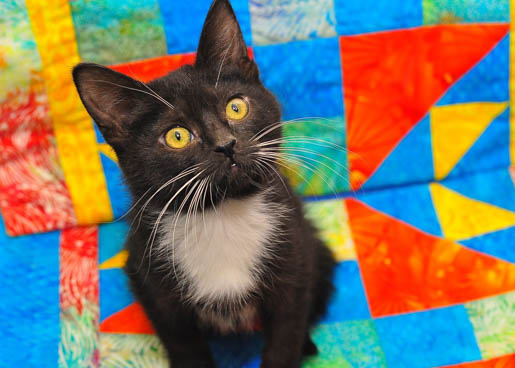 The kennel quilt is made to provide a bit of comfort to animals in shelters. So if you are one of those that volunteer at animal shelter, then this is something you will like to make for your shelter friends. You can help both cats and dog in shelter by creating kennel quilts to donate in your local shelter.
To make this you'll need a small amount of cotton fabric, scrap of batting, coordinating thread, sewing machine, iron, rotary cutter and cutting surface.
9. Adjustable Dog Collar

Dog collar is a must have for every dog owner. How do you leash your dog without a collar? You'll need your dog collar handy when taking your dog out on a walk. You can make this dog collar for your pet with a personal touch. Most dog collars available in stores are often not cute, boring and they barely worth the price placed on them.
Why take your dog out with a plain collar when you can make an interesting one that will cost less?
To make this you will need a piece of fabric, cotton webbing, coordinating thread, 1" inch D-ring, 1" inch parachute clip, 1" inch tri-glide clip, rotary cutter, cutting mat and iron.
10. Pet Bandanna

The bandana is mostly worn over the dog collar. These tie on bandana is a perfect accessory for your furry kid. This is a must-have for stylish pet owners. Bandanas are not just cute, but safe for your dog to use. This DIY pet bandanna is guaranteed to make your little furry kid jumping for joy.
To make this pet bandana, you'll need a fat quarter of fabric, rotary blade/fabric scissors, sewing machine, iron, coordinating threads and pins.
11. DIY Dog Leash

The dog leash is a must have for all dog owners. This DIY dog leash is cute and durable. It is also firm as long as you make sure the connections of the leash to the collar are well made and secured.
To make this dog leash you will need 7 feet of cotton webbing, 1 yard of cotton fabric, fabric scissors, complementing thread and sewing machine.
12. Dog Car Seat Cover

Most dog owners enjoy taking their dogs out on a long drive. And most owners tend to put towels on the car seat for the dog, these towels often fall off. Hence, the need to make a car seat cover for your furry companion.
To make this car seat cover you'll need 2 beach towels, a full sized bed sheet, 4 sets of fasteners, 2 yards of heavy duty straps, lighter, thread, scissors and sewing machine.
13. Pup Dress

Pup dresses are very cute and lovely on your little furry kid. If you are a stylish pup owner, then your pup should reflect your style as a person. This dress is not only cute but makes a statement about the pup owner.
You can design the pattern of your pup dress to fit it perfectly. To make a pup dress you'll need a pair of fabric, fabric buttons, complementing thread, iron, fabric scissors and sewing machine.
14. Dog Bone Toys

The dog bone toy project is a very quick sew up that will surely bring happiness to your pup. This is a great gift to your dogs during the holidays. You can even install a squeaky piece into the toy if you want. This is a great addition to your dog gifts. It's not just cute, but has an affection attached to it.
These toy saves money, gives you the option of coordinating the fabric with your home décor. To make it you'll need Sherpa fur or flannel (as outer fabric), an inner fabric, thread, stuffing pins, scissors and sewing machine.
15. Bird Cage Cover

This bird cage cover allows your pet birds to sleep comfortably. In its absence your birds get exposed to varying degrees of sunlight that may be uncomfortable to them. These cover also provides the much needed privacy your birds crave for.
The sides of the cover are made as 4 separate panels that can be lifted individually. The panels also overlap around corners to prevent corner gaps. The panels can be lifted to the top or back during the day. The bird cage cover is quick and easy to make. To make this you will need fabrics, coordinating threads, pins, scissors and sewing machine
16. Dog Bed with Removable Blanket

It is important to keep your dog warm especially at night. This pet dog with removable blanket will ensure that your furry kid is kept warm all through the night.
To make this you will need a sturdy material for the bottom and another material of your choice for the top. Other materials needed are a warm material for blanket, Velcro, tape, sewing thread, pin cushion, pin, rotary cutter and sewing machine.
17. Dog Crate Slip Cover

Most of the time the convectional dog crate may look ordinary and boring, and we creatives just want to spice things up for our furry friends. This slip cover can also act as a disguise for our dog crate. The slip cover can be custom made to cover or hide dog crates of all sizes.
You can also match the slipcover with your home decor to make your home plusher. To make this you'll need a warm fabric, complementing thread, fabric scissors, tape, iron and needle.
18. Kitty Tunnel

Our cats are very active creatures that love to lay around. As natural predator cats love to hide, stalk, hunt and make surprise jumps. The kitty tunnel provides a personal space for your cats to sleep while also serving as an endless playing ground. The tunnel is a perfect location for your cat mischief while reducing the stress of vacuuming fur off your couch.
To make this you will need about 3 yards of heavy weight cotton fabrics for the exterior and another 3 yards of fake fur for the interior. Other supplies are thread, yard stick, scissors, straight pins and safety pins.
19. Fleece Dog Booties

During winter, your dog may get snow and ice trapped in between their toes, and may lead to a fall. Your dogs may get hurt when they go out during winter.
Hence, you need to get them a pair of dog boots. During winter it may be difficult getting your dog new boots. And most of the boots available in the dog stores are made from less durable materials that won't last your dog through winter.
To make the fleece dog bootie you will need fleece fabric, sole fabric (leather), ribbon, measuring tape, sewing hook and loop tape, scissors, pins, thread and sewing machine.
20. Tutu

This can serve as a creative costume for your furry kid when you go trick or treating. You can always add this tutu as part of your pet costume during Halloween. This tutu is easy to make and cost less than $10. To make a tutu you will need fabric scissors, piece of cardboard, 1" No-Roll elastic, sew-in Velcro, 1 spool of 6" tulle.
21. Fortune Cookie Cat Toy

If you're a pet lover and you have cats around, this is something you would like to try. The fortune cookie shaped cat toys are quite cute. They are also very easy to make; you can make like a dozen in less than an hour.
And they are a must love by all cats, so be rest assured that your effort will be appreciated. To make this you will need a circle of felt in any choice color, a small long-ish rectangle of felt, stuffing, catnip, sewing machine and thread.
22. Cat Pillow

The cat pillow is the delight of every feline lover and owner. This DIY cat pillow is quick and easy to make. It is a cute and nice spot for your kitten to nap on. It is simple, minimal and comfortable for your feline companions.
The cat pillow can be sewn with patterns that complement your home décor. To make this you will need scissors, felt tip marker, measuring tape, quilters pin, fleece material, thread and 10 oz battling.
23. Cage Comforter

The cage comforter is mostly used in animal shelters. They are often made from small quilts or blankets. This is used in the animal cage to provide a soft bed and a sense of security. This is a great way to maximize your left over fabrics.
So if you volunteer at a shelter this is something you can make for your furry friends. To make this you will need a piece of fabric, cotton batting or fluffy material, complementing thread, scissors and sewing machine.
24. Travel Cushion

The travel cushion pets are cozy and comfortable for your furry kids. Dogs love and enjoy the comfort of this soft bed made from towels. It is convenient, lightweight, easy to roll and pack, and it is even washing machine safe.
To make this you will need 2 matching towels, ½ inch thick polyester batting, sewing needle, thread, embroidery floss and sewing machine.
25. Pet Food Mat

The pet food mat is very useful in any home that has a pet. It is a quick and easy project. This mat helps to protect your floor while adding a splash of color to your home decor.
To make a pet food mat you will need 1/3 yard laminated cotton or oil cloth, 1/3 yard of cotton fabric, scissors, thread, measuring tape, marker, iron and sewing machine.
26. Saddle Pad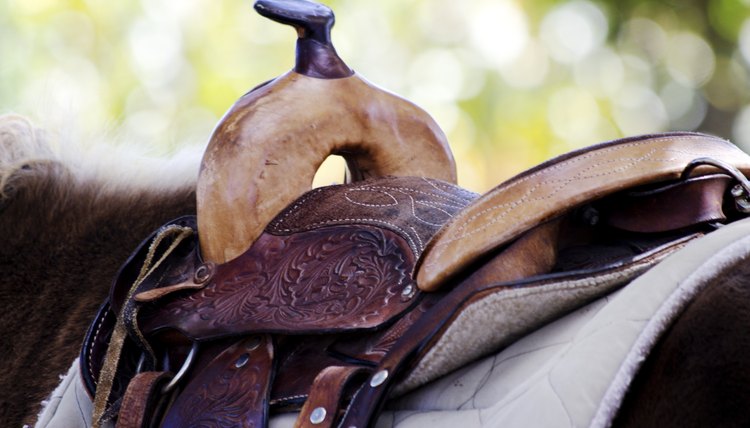 The saddle pad sits underneath the saddle to provide cushioning for the back of your horse. It also helps in soaking up sweat beneath the saddle and prevent chaffing. The project is a valuable asset for horse owners and is quite easy to make.
The saddle pad is composed of many layers of different fabrics. To make this you will need different layers of fabrics, durable materials, fabric scissors, iron, thread and sewing machine.
27. Mud Puppy Mitten

This is a quick and easy project for all dog owners. This project will come in handy after a muddy spring day walk with your furry companion. The mud puppy mitten will ensure that you have cleaner dog feet and walkway after taking this walk.
This is not a difficult project, and the great part is that you have all the materials to make this project at home. To make this you will need a dish or hand towel, pin, scissors, rim, thread and sewing machine.
28. Parrot Sleeping Tent

This is a quick DIY project that you can make for your pet parrot, rather than going through the stress of ordering online. The sleeping tent provides the privacy that your pet may need. This sleeping tent allows your pet parrot to sleep comfortably, because the tent prevents exposure to sunlight.
To make this you will need fabric, sting, stiff plastic, 2 carabiners, iron, coordinating thread, scissors, pins and sewing machine.
29. Catnip Mouse

This is an interesting DIY sewing project for your kittens. As dotting kitty parent you can use extra fabric scraps to make the catnip mice. The catnip mice can serve as an additional toy for your kitten.
Cats as natural predators love to run after preys especially mice, so when they see this toy they tend to jump after it thinking it's a real mouse. To make this you will need a catnip, scraps of fabric, contrasting fabrics for ears and tail, hand sewing needle, thread, fabric scissors and stuffing.
30. Cat Tent

This is a quite easy DIY project for your kittens. This is a cute idea for all kitten owners. This tent is a must have for all kitten owners. It serves as a comfortable sleeping spot for your feline. This tent ensures that your kitten is kept warm while cuddled in its specially made tent.
To make this cat tent you will need a soft fabric (preferably cotton or sponge), cardboard, canvas with any pattern of your choice and fabric scissors.
31. Corner Cat Hammock

This simple and quick DIY corner cat hammock can be made by just anybody. It is very simple and easy to make. You can make this cat hammock for any feline around you. It is said that this cat hammock brings joy and sunshine to kittens. You can make this cat hammock to donate to your local animal shelter.
To make this you will need a bath towel, ½ yard of muslin, polypro webbing, dual duty thread, 4 carabiners, cardboard and fabric scissors.
In summary
Above are some of the most popular and easy DIY pet projects to keep your furry friend happy. What do you think? Let us know which one you will try in the comments below!