Any craftsman knows that the quality of your crafts is highly dependent on the quality of your crafting tools. This is where Crafter's Companion comes in.
This brand has been producing crafting tools for a while now and is well known in the crafting world.
One of its popular products is the Gemini Die Cutting and Embossing Machine. In this review, I will tell you all you need to know about this machine bundle.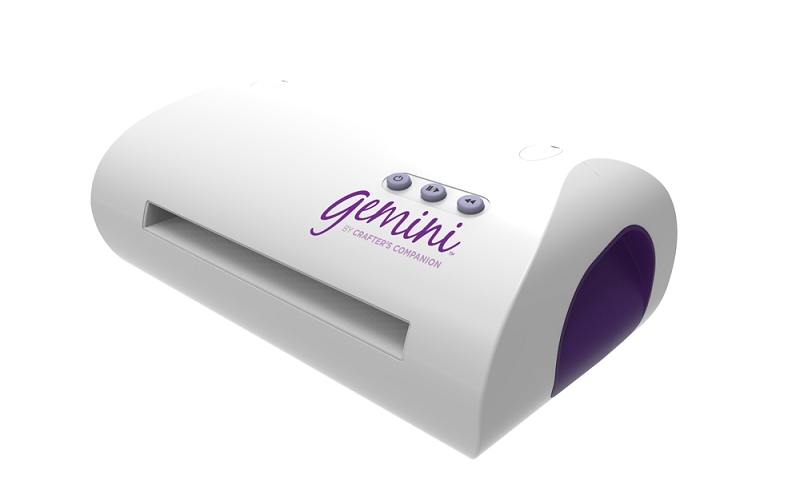 Gemini Die Cutter - Feature Summary
Large plate size 9" x 12.5"
Pass through time: 16 seconds
Weight: 15.23 lbs
Includes 16 dies and 3 embossing folders
Includes a useful pause and rewind feature
What I love about this machine
Here are 7 reasons why I always recommend Gemini machine to every craft lovers:
Just a click away
I don't know about you, but my arms get so tired after continuously using manual die cutting machines. That is why I prefer electronic ones. They eliminate all chances of fatigue.
The Gemini die cutting and embossing machine does this beautifully by employing the use of a single button.
All the cutting and embossing you need is accomplished by just the click of this button.
Efficient design and size
The first thing I noticed about this Gemini die cutting machine is its sleek design.
Its large platform size of 9" by 12.5" is also hard to miss. This allows you to cut more than one die at a time.
Needless to say, this machine's size and design contribute a lot to its efficiency.
Fast, quiet and easy to use
When it comes to speed and low noise levels, this machine doesn't disappoint. Most people also feel that this machine is easy to use.
This has a lot to do with the machine's pause, resume and reverse buttons. These buttons also help you double check your work to avoid any errors.
High compatibility
Another thing I really love about the Gemini machine is its compatibility with most dies and embossing folders.
These include Cricut Cuttlebug Dies, Craftwell 8.5 × 11 Embossing folder, Spellbinders Dies and My Favorite Things Dies.
High power and pressure
I just need to tell you how powerful this machine is. It exerts enough pressure to cut intricate dies and even heavyweight fabric.
It also helps that this pressure is easily adjusted by adjusting the plates and shims.
Dies availability
You will also be happy to know that this machine comes with all the dies you need. This lets you save the money you would have used to buy them separately.
Moreover, if you happen to need replacement dies, they are available online at prices that are cheaper than those of other die cutting and embossing machines.

Portable
For the sake of convenience of transportation, this machine also sports two handles on its side.
Additionally, this machine comes with a user guide which gives you a better understanding of it.
The Downside
Unfortunately, there have been some complaints that this machine's dies warp easily. You also shouldn't use the rubber embossing mat with the metal dies. This will surely lead to the destruction of the mat. Finally, it is really pricey.
However, the Gemini die cutting and embossing machine is generally a pretty good machine.
How To Use The Gemini Die Cutting and Embossing Machine
Let's learn how to use the Gemini machine properly so that you can make the most of it:
Verdict
I must say, the Gemini die cutting and embossing machine is really impressive. There is very little to complain about it. It does all it promises to do quickly and quietly. Although it is undeniably pretty expensive, it is definitely a worthy investment.