There are no second chances to first impressions. When it comes to making an impeccable first impression, nothing should go wrong, especially not the hem of your outfit.
Top 5 Best Coverstitch Machines:

Whether you're a high-end fashion designer, a tailor, a stay-home mum or just another American going by, we've all experienced a badly-done, fraying hem on a dress, shirt, or a pair of pants. It is distracting, to say the least.
No matter how simple or great an outfit is, the quality of the finishing is everything.
It takes paying attention to detail when making those final touches, which may seem like a 'luxurious' task for those with time to spare.
Going that extra mile is a worthy addition to the dress you're making for yourself, for a loved one or sale.
What more? You can get the best coverstitch machine in town to do the hard work for you.
Best Coverstitch Machine Reviews 2023
Here are some reviews we did on some of the best-rated coverstitch machines right now. Take a peep:
#1 – Brother 2340CV Cover Stitch Machine For Beginners
The first time I had a look at this machine I thought to myself "What's a printer doing in a clothes store?".
Well, after putting the 'printer' to the test and seeing that it was not chunking newsletters, I changed my view.

This Brother coverstitch machine can comfortably do a variety of stitches.
These include the double chain stitch, flatlocks, the tri-cover stitch, utility stitches as well as decorative zigzags to name but a few.
Feature Highlights
The Brother 2340CV machine is one chunky machine in its design, but it makes up for it with a lightweight 15 pounds weight. It has 11.8" * 11 * 13.4 dimensions meaning that you have the rest of the work space all to yourself.
If you're worried about speed, this Brother right here will sort you out with its SPM (Stitches per minute) of 1000 which is pretty good.
Talking of speed, to get the hems right, the front and rear feed dogs must be controlled. The slider level adjustment guide caters for that.
One thing that beginners will appreciate about this machine is the color-coded threading guide that makes needling and looping very straightforward.
Another plus is the special presser foot that snaps back into position after use.
Low Points
Users have complained that the harp space is too small. Prepare to roll up your fabric every time you start a new project.
Also, the machine doesn't have a free arm-major buzzkill.
#2 – Janome Cover Pro 1000CPX Coverstitch Machine
The Janome 1000CPX is an advancement to its predecessor, the Janome 900CPX. Going by the reviews of this machine, it has won love and hate in almost equal measure.
A glance at this machine won my heart immediately as it pulled off the trustworthy traditional, industrial sewing machine look. The Janome 1000CPX, however, is a homemade machine that does nothing else other than make hems.
There are three forms of stitches it makes, and these are:
Single chain stitch
Double needle coverstitch
Triple needle coverstitch
Feature Highlights
The Janome CoverPro 1000CPX beats the Brother 2340CV coverstitch machine by having a long free arm that makes it possible to sew while hemming.
It goes further to outshine Brotherman thanks to its large harp space that eases laying of fabric and related tasks, i.e., placing a cup of coffee at the side while you sew.
Don't get it twisted. This machine is not all luxury. It also has a removable extension plate which provides extra room in case the fabric is too large.
The three needle/4 thread capability makes it very versatile as it can work on both thin and thick knit layers of cloth. It can make a wide double-stitched hem with the help of the adjustable seam guide.
Low Points
Reviewers of this cover stitch machine have raised the issue of the fact that it skips stitches, especially on thick fabrics like cotton. Not all of them though, as others like me concluded that it's simply a matter of dumping the cheap threads for the high-quality thread.
#3 – Juki MCS-1500 Cover Stitch and Chain Stitch Machine
Juki has made a reputation for itself producing some of the best coverstitch machines on the market out there. The Juki MSC-1500 is yet another addition to their long resume.

In appearance, the MSC-1500 Cover Stitch is compact, and the design is not as complicated as that of the Brother 2340CV.
This machine mainly does cover stitches for sleeves, armholes, necklines and simple hems. Making chain stitches on the waist and side seams of pants is also easy as A B C with this specialty device.
Feature Highlights
The first thing you'll notice on this Juki MSC-1500 cover stitch machine that misses on most of the others is the exterior thread cutter for removing unnecessary pieces of thread while or after sewing.
But that's not where the uniqueness stops.
On the side is an extension plate with seam guidelines, clearly marked to help a beginner or expert in maneuvering the edges.
Sewing right means having your needles at the correct pressure setting. Juki knows this because it has an adjustable presser foot that allows you to change the pressure to a setting fit for the specific type of fabric.
The adjustable differential feed marked on the knobs on the front of the machine also allows you to control the stitching at whatever speed.
The presser foot which comes with a guide is placed at a higher position so that you can place your fabric hassle-free.
Low Points
The coverstitch machine reviews that I've come across indicate that threading the Juki MCS-1500 with new spools can be a headache.
If you're an amateur in sewing, I'll advise that you exercise enough patience.
#4 – Bernette b42 Funlock Coverstitch Machine
If you are looking for a good coverstitch machine that won't break the bank, there is no better choice than the Bernette 42 Funlock.
This machine comes with 3 different cover stitches and a chain stitch. These allow you to flawlessly create edges, cuffs and hems.

Feature Highlights
Due to its looper threading mechanism and separate needle threader, threading the Bernette b42 Funlock coverstitch machine is very easy. Moreover, it comes with ample working space and an LED light that makes working with it very easy.
Even when you are dealing with stretchy fabric and thin knits, the Bernette b42 Funlock is still able to produce professional stitches. Like the Brother CV3440, this machine comes with color-coded threading path.
However, it doesn't come with a free arm or any of the more advanced features of the Brother CV3440. This is not surprising considering that its price tag is way lower.
Some of the accessories the Bernette b42 Funlock comes with include a standard presser cover foot screw driver, a brush needle set, four spool caps and four oiler spool nets.
Take a closer look at the Bernette coverstitch machine here:
#5 – Baby Lock Euphoria Cover Stitch Machine For Professionals
If you use a Baby Lock serger or sewing machine, add Baby Lock Cover Stitch Machine to your arsenal. And even if you own this brand, now is the time to try this beautiful machine. The Baby Lock Euphoria coverstitch machine is ideal for knitwear and basic home decor projects; with this little thing, you can make your DIY sewing projects come to life.

Feature Highlights
The Baby Lock Euphoria is one of the best coverstitch machines for professional dressmakers that comes with several highlights. It has Extraordinair® threading. This feature takes your thread through the looper with just a gust of wind; it's like magic. Threading on this machine is fast, easy, and FUN!
Even the needle threading is easy with just a pat on the lever. Moreover, you can finish your projects with various stitches like chainstitch, narrow, wide, and triple stitches; how's that for professional variety?
If you prefer working in the wee hours of the night, this machine has three robust LED lights that let you see your stitching, thread color, and all the minute details easily.
The machine has advanced safety features, and it won't start until the presser foot is lowered. Apart from that, this Baby Lock coverstitch machine also comes with a wider throat space ideal for freedom of creativity.
Compared with the above Juki MCS-1500, you will see a marked difference in the quality and how smoothly Euphoria runs. Many have reviewed Juki to be fussy and bothersome, whereas Baby Lock Euphoria is a dream to work with. As far as the threading is concerned, with Juki there is too much complexity and a learning curve. But with Baby Lock's air threading, all your threading problems go away in no time.
Low Points
This coverstitch machine is rated a 10/10, but learning to thread the machine can be a steep curve for some people.
#6 – Bernette Funlock 48 Overlock Coverstitch Machine
For a professional sewist looking for a 2-in-1 machine, the Bernette Funlock 48 Coverstitch Machine is the answer. It's one of the most loved coverstitch machines for stretchy fabrics. Apart from that, it's the best combo coverstitch/serger machine that will take care of your hems professionally and will give you the feature to over-lock, serge, and trim the hems and seams. It's the best of both worlds, with more features than you may expect.

Covert your stitching into a work of art with Funlock B48 and its sturdy stitches; your garments will last you a lifetime if you choose to invest in Funlock B48.
Here are the many features you will enjoy with Bernette Funlock 48 Coverstitch Machine.
Feature Highlights
The Bernette Funlock 48 is a powerful machine, and it's bound to add exceptional skills to your sewing career. When we say, it has an array of features; we aren't jesting. It has an extensive stitch library which is one of its standout qualities, a dream for a sewist, if I must say. You can achieve 23 stitches: three cover stitches, 15 overlock stitches, and four combination stitches, not to mention the ever-famous chainstitch.
If you are using a combination stitch, you can adjust the width to 10mm. For cover stitch, you can go from 2.8 to 5.6 mm, and for overlock, you can stretch the stitch up to 7mm; this gives you the ultimate freedom to add flexible touches to your stitching.
Let's discuss the ease of use, every sewist needs a machine that works like a charm, and the Funlock 48 will not disappoint. It's a game-changer for any sewist.
Firstly, the controls run like butter, easy to control and adjust. Secondly, every stitch comes out professionally down and adds quality to your garment. The third and most important feature is the number of stitches it provides; your work will be done in record time with 1300 stitches per minute.
A combination machine can be expensive, but if you are low on space and need a reliable combination serger/coverstitch machine, the Funlock 48 should be your ultimate choice.
Bernette Funlock 48 versus Funlock 42
If you compare Funlock 48 with Funlock 42, you will find that Funlock 48 has a total of 23 stitch patterns, whereas the 42 has only 4. But that's not it; you will also find that Funlock 48 has a 4-thread safety stitch and 4-thread overlock, and Funlock 42 doesn't. All in all, if you are looking for a good coverstitch machine, you should put all your bets on Funlock 48.
Low Points
Users have talked about the seemingly complicated presser foot mechanism initially. It can be very confusing for people using the machine for the first time.
#7 – Elna eXtend Easy Cover Coverstitch Machine
Elna eXtend Easy Cover isn't only high-quality and classy, it's also the best coverstitch machine for beginners and hobbyists. It's a coverstitch-only machine and it's the best one if you are looking to add a coverstitch machine to your sewing corner.

Feature Highlights
You will be amazed to know that Elna and Janome brands are related. Elna was the brainchild of a Spanish engineer who started his company in the 30s. Whereas Janome was the baby of a Japanese man by the name of Yosaku Ose. It wasn't until 2004 that the two companies decided to join hands, but in 2006, Janome bought the controlling shares of Elna and took over completely. The Elna EasyCover is the equivalent model of Janome 2000CPX – the favorite machine of many home sewists which is only available at authorized Janome Dealers.
Being one of the top-rated coverstitch machines in the market, Elna can take care of all types of sewing projects, but it's most known for swimwear and knitwear.
Elna Easy Cover comes with a 14-stitch program, so you can manage professional hems and various stitches with adjustable length and width using 1, 2, or 3 needles of the machine.
Moreover, the machine includes a free arm, a built-in thread cutter, and an adjustable differential feed from 0.5 to 2.25. In addition to that, it has a speed of 1000 stitches per minute; you can even adjust the speed and move it to a lower setting.
Talk about handling different types of material, and this coverstitch machine will pass with flying colors. It can handle fine elastic fabric to thicker wool fabric without a hiccup in the process. This easy transition gives you the freedom to take over a variety of projects without batting an eyelid.
Low Points
According to users, the machine isn't very well-suited for use with materials such as spandex and Lycra.
#8 – Janome CoverPro 900CPX Coverstitch Machine
For any domestic sewist, the CoverPro 900CPX is a dream to work with. It comes with several features, which make this machine the most user-friendly coverstitch sewing machine of all. Features like a full-size bed and a free arm make this machine easy to use and versatile.
However, this is a two-needle coverstitch machine, which means you can't achieve a triple stitch with this one. On the flip side, it's one of the most affordable coverstitch machines you will find, so if you are on a budget and wondering which coverstitch machine to buy, this is your answer.

Feature Highlights
Threading is the worst nightmare of any sewist with most machines, but with CoverPro 900CPX Coverstitch Machine, the nightmare comes to an end. Threading on this machine is less complicated and made easier with a color-coded threading system.
Another mention-worthy feature is the STS, the exclusive Janome Seam Tightening System™ which smartly uses a spring instead of a looper tension. It is to eliminate the excess looper thread looseness. These particular features come in handy when stitching jeans or any such material as corduroy.
CoverPro 900CPX versus CoverPro 1000CPX
Any sewist can tell you that Janome coverstitch machines are a class apart, and they are truly worth investing in. The CoverPro 900CPX is the ideal machine for beginners and the cheaper version of the above CoverPro 1000CPX.
The most prominent difference between Janome CoverPro 1000CPX and CoverPro 900CPX is the number of needles and threads. The 1000CPX has three needles and four threads, but the 900CPX has only two needles and three threads. It doesn't take a genius to guess which one is better in terms of hassle-free sewing. You can easily do a triple coverstitch with 1000CPX, but with a 900CPX, there is no triple coverstitch.
Low Points
While the 900CPX coverstitch machine is a dream to work with, when dealing with heavier fabrics, users complain about it skipping stitches.
#9 – Consew 14TU858 Portable Coverstitch Machine
If you have limited space or need to move frequently, the lightweight Consew 14TU858 Portable Coverstitch Machine is the machine of your dreams. It is also the most inexpensive coverstitch machine you will find among the many available. If you are wondering how cheap, this is the best coverstitch machine under $400, it doesn't get better than this.
This two-needle coverstitch machine is the dream machine for any beginner, more for its price and easy-to-use features.

Feature Highlights
The Consew 14TU858 Coverstitch Machine is compact and portable, making it suitable for people with limited spaces or increased mobility. It offers 2 needles 2/3 thread capability allowing you to make versatile stitches.
While it may not be able to handle heavy-duty projects, you can be assured that fabrics won't pucker or stretch during sewing. The differential feed mechanism allows you to work with different fabrics to create high and quality professional results. It is perfectly suited for several applications, including hemming, seaming, and top stitching on knit and woven fabrics.
Moreover, the machine has an in-built light ensuring better visibility as you sew. With a simplified threading system, the threading process is convenient and efficient.
All in all, the Consew 14TU858 coverstitch machine is a great choice for people with a limited budget and space.
Low Points
The lower-priced models offer limited features compared to the more expensive ones.
Top 3 Coverstitch Machine Comparison
Which is The Best Coverstitch Machine to Buy
Getting a coverstitch machine is no extravagant move, once you consider the time and energy you'll save using it for hemming instead of overworking your serger.
All these models are great and excel at their job, but how do you choose the best one for you? Your budget and the type of fabrics you work with are definitely what you should keep in mind when choosing the machine. But your choice will also be contingent on your skillset. The right coverstitch machine for you will vary depending on whether you are a novice or an expert.
Your space constraints may also play a role. But don't fret; whether you require the best coverstitch machine for home use or for your dedicated workspace, we've got the best suggestions for you. Here's a quick guide to which coverstitch sewing machines will be best suited to you according to your needs.
Best Coverstitch Machine For Beginners
For novices, beginners, and users with a limited budget under $500, the following entry-level coverstitch machines are highly recommended:
Best Coverstitch Machine For Intermediates
For beginners or experienced sewers with a higher budget, consider the following top-rated coverstitch machines for home use:
Best Air-Threading Coverstitch Machine
Looking for a high-quality machine with automatic air threading? The Baby Lock Euphoria is worth your investment.
Best Combo Serger/Coverstitch Machine
For people with limited space or budget, who don't mind switching between overlocking/serging and coverstitch, a combination serger/coverstitch machine such as Bernette Funlock 48 will be a great choice.
All in all, these top-rated coverstitch machines are good in their own right. Once you settle the additional costs here and there, you're well on your way to living every sewer's dream. After all, isn't a coverstitch machine's job to have all your hemming needs covered? The ball is in your court. Make the right pick.
Cover Stitch Machine Buying Guide
What is a Coverstitch Machine?
Think of a coverstitch as the "Mr. Fix-it" of cloth-making machines. All coverstitch machine reviews out there have described it as a special sewing machine.
They are not wrong since the coverstitch machine addresses a specific issue, and that's giving your fabric the perfect hemming.
Using this bobbin-less device you can make three common stitches. These are:
One needle, two threads chain stitch
Two needles, three threads coverstitch
Three needles, four threads triple coverstitch
How Does a Coverstitch Machine Work?
While some coverstitch machines may look like your regular sewing machine, the gist of it lies in the type of stitching they do. The coverstitch machine itself is a master in its trade.
To identify a coverstitch machine, check whether it has one looper and no knives. Creating a coverstitch, which is the most basic use of this machine requires two rows of needle thread and a looper thread.
The looper joins the seam to the hem, forming an intricate thread pattern.
The result should be this: two plain stitched rows on the outside and two stitched rows inside with an overlock stitch connecting the two.
All you need for this exercise is two good needles that are up to the task!


A chainstitch, another genius product of the coverstitch machine, uses only one needle. In this case, the end product is a straight line on the outside of the fabric and a beautiful chainstitch on the inside.
When you buy this money-maker, there are attachments that come with it.
The presser foot is one such attachment. It could be a gathering foot, a sewing foot or the cording foot. While you're doing a gathering hem or making pin tucks, you'll realize just how handy (or should I say footy?) the presser foot is to your work.
Other accessories include a removable guide used in making topstitches around banded edges and binder attachments that wrap around the cut edges of the fabric while coverstitching.
Though a tad pricey, binder attachments come in a broad array of widths and fold arrangements and they could be the magic you need to get your hems perfectly done.
Coverstitch Machine vs Serger vs Sewing Machine
Given to a layperson, a serger, a coverstitch and a sewing machine may look like the same thing. It takes a keener look and probably some testing to know the difference.


The most basic of the three is the good ol' sewing machine. It's faithful as ever, doing all your stitches whether utility or decorative.
For all your embroidery needs, mending wears, quilting or darning- the sewing machine will deliver.
The serger overlock machine, on the other hand, is another "specialty" machine that takes sewing beyond your usual conventional stitches. Its main use is to give a professional finish to the insides of garments.
Unlike the coverstitch machine which does not have a knife, the serger has a knife for cutting seam allowances. This one is a heavy-duty performer that can use up to eight thread spools.
Its praises are many, yet it cannot replace the sewing machine as it can't handle crucial stitching tasks such as buttonholing, making facings, topstitching and making zippers.
Sergers can easily substitute cover stitching, but from our experience, a single machine for separate functionalities is better.
There are combo serger/coverstitch models out there where a serger does the hemming, but this task turns out to be bulky especially when you're working on a large project. Often you have to remove the serger's knife and adjust the stitches which consumes too much of precious time.
A good coverstitch machine is a real timesaver when you want to work fast and glamorous at the same time.
Coverstitch Machine vs Twin Needles
After comparing the prices given in coverstitch machine reviews and those of twin needles, the discrepancy is evident.
Twin needles are way, way cheaper. For someone who's looking to occasional stitching, the twin needles are a better investment.
However, there are other factors to consider. Twin needles are not as compact as a coverstitch machine so that they will break easily.
Apart from that, you will have to loosen your bobbin every other time while stitching to avoid tunneling.
This plus the fact that you have to be on the watch out for the exact needle for a particular fabric, unlike the coverstitch machine which can swap spools from the sewing machine.
Basic Applications of a Coverstitch Machine
Some of the sewing projects that a coverstitch machine can handle perfectly include:
**Flat Hemming
The best way to create a secure and durable seam on fabric is to use the coverstitch machine.
Simply fold over the hem of the fabric to the wrong side and then foot on the presser foot start working your machine.
In the process, the needles should be pinned down on the cut edge of the fabric. Once you reach the desired end, you simply raise the presser foot so that the needles are in their highest position.
Pull the material gently away from you and assuming you locked the end of the seam, the last bit is just cutting the thread and you're good to go!
**Hemming Rounds
Getting your way around the neckline, sleeve or skirt hem using twin needles is one hell of a job. The coverstitch machine, however, offers to give you a breezy time.
Well, the first point of information about a round hem is that it's simply a basic flat hem.
The only difference is that you have to add a couple of stitches on the beginning stitches after you're done rotating.
Using a hem guide while doing a round is crucial in ensuring you make an even seam and avoid puckering.
**Topstitching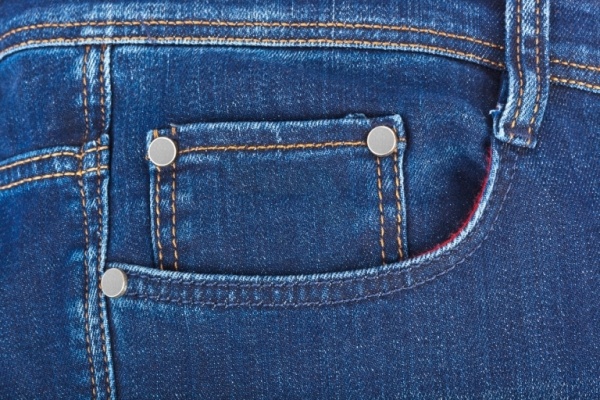 Whether it's on the fabric, the binding or elastic, we cannot run away from topstitching-shirts are the biggest culprits of this type of stitching.
To get that neckline right or if you're looking to add some decorative pizzazz to your favorite pair of jeans, then a good home coverstitch machine is what you need.
**Attaching Lace and Trim
Elastics and bindings are excellently done using a coverstitch machine so long as you get the needle settings right.
Using the chain stitch, you get yourself a well-laid lacy addition to your lingerie for zero effort (okay, maybe a little effort).
How to Choose The Best Coverstitch Machine?
Beginner, Novice or Advanced?
If you're a beginner in the sewing business, you don't want to go for a machine with too many frustrating features. Leave that to the experts.
The best coverstitch machine for you is one that will grow your skills in doing basic stitches while giving you a chance to learn.
If you're in the advanced stage, then you are at liberty to take a sturdy machine for long-term use.
What is Your Budget?
A coverstitch machine is only a worthy investment if it meets your specific needs. If for example, you're not a regular user, buying a machine with costly attachments is a waste of money.
The occasional projects would call for a reliable machine for your specific want.
An expensive heavy-duty coverstitch machine, on the other hand, would be valuable to the regular user who's looking to produce high-quality seams.
Which Projects Do You Plan To Handle?
A sweep at the coverstitch machine reviews online and you'll realize these babies are good for different uses, despite the fact that they serve the same purpose.
Some machines are better for designing and dress-making while others are more effective in making repairs.
It is therefore important to pick on the particular features of these coverstitch machines when choosing, i.e. free arm or none.
Accessories and Attachments
Accessories that come with the coverstitch machine may turn out to be more important than perceived.
A well-packaged product should come with a comprehensive instruction manual to guide you on the use and troubleshooting of the machine.
Other accessories for a coverstitch machine are a repair and cleaning kit and a seam guide.
Attachments are special tools that work with the machine to achieve optimum performance. For a coverstitch machine these may be:
Thread spool nets
Accessory screws
Schmetz needles
Thread spool caps
Tweezers
Screwdrivers
Needle threader
Type of Fabric
Some coverstitch machines are more material-friendly to certain fabrics than others. This depends on the needles and the threading that the machine uses.
Very thick layers of knit and georgette will require a machine with an adjustable differential feed that has a high enough setting.
Other fabrics such as lace are thinner. The presser foot should be adjustable to help in controlling the stitching process to avoid puckering.
Brand Options
Always trust the brand.
Some established manufacturers such as Bay Lock, Bernina, Brother, Juki, and Janome have been tried, tested, and proven to make the best sewing products in the market. Most likely their coverstitch machine is just as good.
New brands tend to have more trial errors while others, in retrospect, may surprise you with wonderful products.
At the end of the day what matters is that you get value for your money.