Picking a great selection of embroidery floss to your creation matters. The vibrant, lively, and vivid hues of different strands have a tantalizing, amazing, and artistic effect on your fabric.
Moreover, your potential skill, artistry, and talent as a fashion designer, upholsterer, or a simple hobby dressmaker can be achieved using embroidery floss.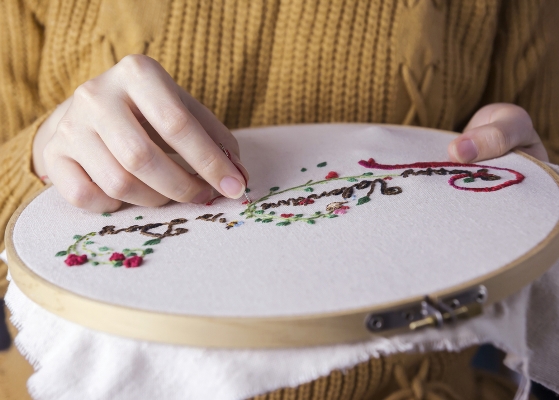 Before proceeding with the appropriate colors of strands, you have to understand first the crucial role of embroidery.
Why is Embroidery Important in Our Industry?
First of all, the textile cannot be produced without tailoring the strands. The fabric makers can produce thousands of fabrics in just a snap of their fingers; hence, they can be able to create beautiful textiles with astonishing designs, patterns, and vibrant of colors.
This skill is necessary for the industry because it can affect huge companies such as boutiques, department store, laundry, home decoration depot, cushion maker, and more. These businesses are impossible to exist without the presence of embroidery.
You have to pay attention that embroidery is not just the art of conceptualizing innovative designs on a textile but also, it is the craft of converting a simple thread into a voguish fabric.
Yes, you may now learn how to deal with embroidery and next comes is the skill of choosing the best combination of quality, colors using embroidery floss.
What Are the Popular Brands of Embroidery Floss?
Here are some of the most popular brands of embroidery floss
DMC thread
Sullivans
Anchor
Madeira
Presencia
Coats
What Are the Basic Procedures in Using Embroidery Floss?

Step 1
The first step in starting your embroidery is to learn on how to determine the quality of strands to use in designing your textile project.
The thinner or thicker of the embroidery floss is significant to create an effect to your design. Usually, the number of strands versus fabric count varies depending on your fabric.
Step 2
The next step, you need to separate each strand of floss to fit on the needle that you are going to use.
In this technique, you can able to apply the appropriate quantity of strands depending on your style, needle, and textile.
You don't need to be consistent on the strand that you've selected. You can choose other strands to emphasize some portions of your design.
Step 3
Study the various methods in tying the knot on your embroidery floss. You may apply the following methods:
Stitching over method
Loop method
Away knot method
In-line waste method
Step 4
You may now start working with your embroidery and place your design to trace the layout as well as match the colors.
How to Create Your Embroidery Design?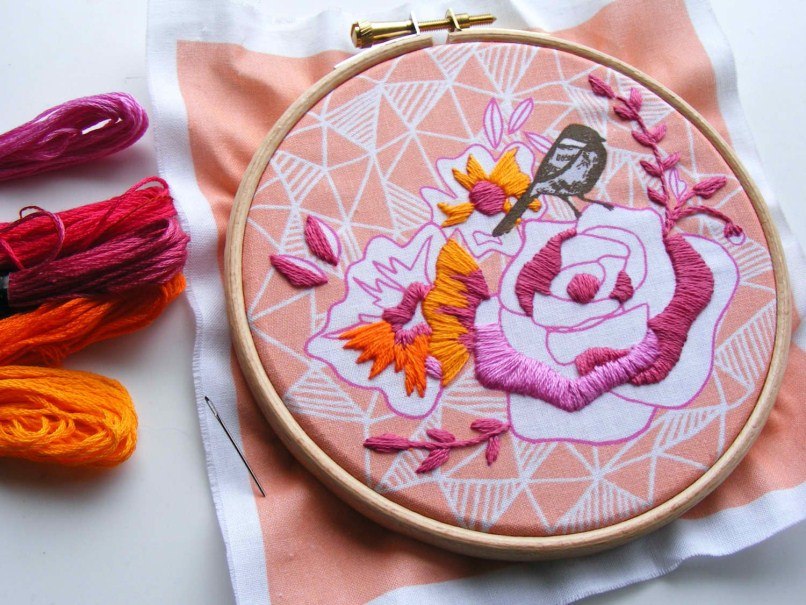 There are three easy ways on how to acquire stunning work of art designs and layout for your embroidery. Here they are:
Make it customize by drawing your design pattern, layout or design or writing a cursive or printed lettering to provide beautiful effects on the fabric.
Use your modern idea through downloading free or paid templates, image, or lettering with nice font styles.
If you purchase an embroidery machine, it usually comes with a tutorial DVD, CD software containing designs, fonts, and layouts as relevant tools to produce a stunning masterpiece.
Integrate a marvelous design to your textile and invent a beautiful masterpiece using the quality and vibrant colors of different embroidery floss.
Your dream of becoming a professional designer can be possible with a constant practice using embroidery floss.