Have you ever been sewing yourself what you believed to be a killer outfit and just wished you had a double to try it on as you fixed it up?
Ever wished you could fix your dress while it was on your body, just to see how it would drape?
Well, I believe that these were the thoughts driving the person who created the first dress form; a great urge to simultaneously be both the seamstress and the muse.
What is a Dress Form?
Also known as a tailor's dummy, a dressmaker's dummy or a sewing mannequin, a dress form is an essential tool in the altering of garments. For those who are wondering what dress forms are, these are simply dummies that are built in the image of the human body's torso.
Interestingly, dress forms used to be made of wood, an impractical material to use in this day and age.

Nowadays, the most vintage of dress forms are made from metal, and even these ones are usually only employed for display and decorative purposes.
The most modern dress form is made of foam. This is because this material is easily malleable to create an accurate replica of the human torso.
It is worth noting that the center of these forms is usually made of a hard plastic material called fiberglass. Other materials that can be used to construct dress forms include rattan and cardboard.
Like mannequins, dress forms come in different forms and sizes.
Moreover, they have different levels of adjustments depending on the model you decide to invest in. This gives you a lot of flexibility when using them.
Whether you are a seamstress, a dressmaker or just another curious creative performing personal alteration on your garments, a dress form will be a worthy addition to your sewing room.
Why Should You Buy a Dress Form?
Some would say that the greatest advantage of the dress form is the fact that it provides the sewer with a three-dimensional view of the garment being worked on.
However, what I truly appreciate about using this tool is that it ensures that fabrics drape correctly allowing for accurate measurement of hems.
Anyone who has been sewing for a while can tell you how extremely important this is, especially when you are working on that flowy maxi dress you just can't wait to wear for your next event!

In other words, using a dress form makes it is extremely quick and easy to adjust and experiment with the look of your fabric.
However, we can't fail to mention that dress forms can be quite costly.
Moreover, they take up a significant amount of floor space; something that can be a pain when you already have little space, to begin with.
That aside, we truly believe that there is a dress form out there for everyone and we have specifically written this article to help you find the right one for you.
Some of the factors you have to consider when choosing a dress form include the type of form you need, the size you require, the features you need and obviously your budget.
As such, in this article, we have explored these factors and how they affect your decision.
Types of Dress Forms
It goes without saying that different types of dress forms are suitable for different tasks. As such, knowing which ones are best for what is integral to deciding which one you should get.
Some of the most popular types include:
Display Dress Form

As its name suggests, a display dress form is majorly used just for displaying garments. As such, it makes more sense to go for cheaper options, like the standard display version.
On average, a display form costs less than $100 on popular shopping websites.
One thing you need to know about display dress forms is that they usually have unrealistic proportions. However, they have an adjustable height and are easy to pin.
Professional Dress Form
Are you looking for a dress form that will assist you with fitting, draping, and pinning throughout your construction process?
Then look no further than the professional dress form. On average, a professional dress form costs between $150 and $1,000; a significantly higher price than that of other dress forms, and with good cause.
For one, its features and longevity greatly outweigh those of the standard display version.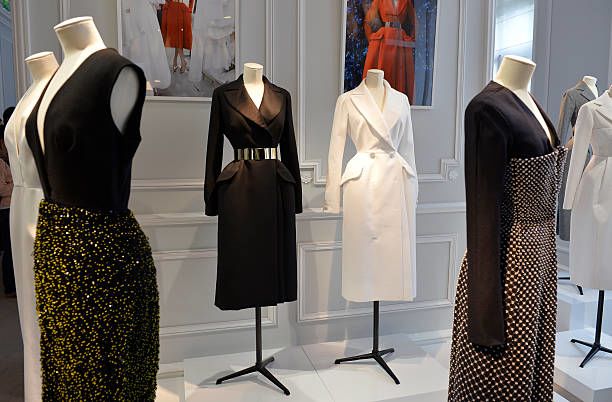 Not only does the professional dress form feature more accurate proportions, an adjustable height, and convenient collapsible shoulders but it also boasts of a cage-like bottom that is ideal for hemming.
Additionally, it is available in a variety of sizes.
Speaking of sizes, it is recommendable to choose a size based on your smallest measurement. This is because these forms rarely match your exact measurement.
Therefore, the smallest measurement will allow you to pay the rest of the form later.
Bifurcated Dress Form
If you are looking for a little more functionality and aren't afraid to spend a little more money to get it, then you should look into getting a bifurcated dress form.
The inclusion of legs in this dress form makes it an ideal choice for trying on pants or shorts. So if you intend to do a lot of pant fitting, this is your best bet.
If you intend to do a lot of pattern work or draping, you should get one with arms as well. It is no wonder that most companies produce bifurcated dress forms with removable magnetic arms.
Adjustable Dress Form
Armed with convenient dials, these dress forms can be adjusted to match the exact body measurement you require. They are perfect for people who are looking for a flexible dress form at a lower cost.
On average, they cost less than $300; a bit more affordable than the professional dress forms.

Compared to display dress forms, they are lighter and have more realistic proportions. It is also worth mentioning that they come with a hemming tool.
Located around the adjustable height pole, this tool can accommodate both shorts and pants. Needless to say, this type of form offers great functionality at an affordable price.
However, these types of forms tend to be less durable than professional ones. Also, they lack collapsible shoulders; a fact that makes them unideal for draping.
Dress Form Features and Size
Pinnable or not
When on the market for a dress form, it is important to know which features your ideal one should have.
For instance, you'll need to decide whether you want a dress form that is partially pinnable or one that is fully pinnable.
While fully pinnable ones have a very thick layer of foam that supports the direct insertion of pins to hold the fabric in place, partially pinnable ones don't.
Collapsible shoulders/hips
Another feature that you will need to decide on is collapsible shoulders/hips.
As its name suggests, this feature enables the shoulders and hips of your dress form to a dropdown. As such, it goes a long way to simplifying the process of dressing and undressing your dress form.
Dress form base
You will also be happy to know that you have options when it comes to dressing form bases.
To be specific, you can go with either a roller base or stable one. While the former comes with wheels that are super handy where you have to constantly move your dress form around, the latter comes with the advantage of super stability.
Stable bases are usually crafted from solid materials like wood or metal and can be in the shape of a round or tripod base.
As previously mentioned, dress forms come in a variety of sizes.
While much like dresses they have standards like small and medium, at the end of the day it is best if you have exact measurements of what you are looking for.
How To Choose a Dress Form
Now that we have gone into great depth about the factors you need to consider when getting a dress form, it is time to go into the actual details of choosing one
"Where do I start?" you may wonder
Well, worry not because we have got you covered. Here is a step by step guide on how to choose a suitable one:

Figure out what exactly you want to use your form for
As we said before, different types of dress forms are suitable for different uses.
Therefore, being clear on what you intend to use one for will give you an idea on which type and size are best for you.
It will also make it clear whether you need a male or female form or whether you need a child-sized one or an adult-sized one.
Get your measurements right
If you are working on a personal project, measurements of your bust, waist, hips and torso height will help you choose the right size of the form.
When taking these measurements, always ensure that the tape measure is snug but doesn't dig into your flesh.
Find a suitable retailer
For the best results, you should go to a retailer that specializes in selling dress forms. These retailers usually have a variety of dress forms from which you can choose.
Choose a brand you trust
While there are quite a number of brands that produce dress forms, not all of them are great.
For the greatest products, use top brands like Ronis Brothers, PGM Dress Forms, Roxy Display, Singer, and Dritz. With their vast market experience, these brands are sure not to disappoint.
The Bottom Line
Ultimately, it is up to you to choose the best dress form for you. After all, you are the only one who knows what you want. But whatever you do, don't use a mannequin!