Regardless of the gender, many households and tailor experts are being challenged to unleash their skills, craftsmanship, and extraordinary ideas involving sewing.
This activity requires concentration, attentive to details attitude, and patience when creating the masterpiece. Some individuals used their tailoring skills for personal, hobby, career, or business.
With the aid of a sewing machine, tailoring can be done at full speed than the manual sewing. You may produce more than the expected output since you've got a machine that can do it right and efficient for you.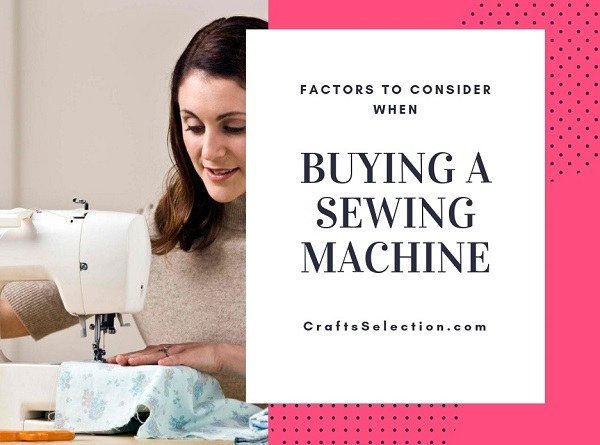 For sure, the customers will love to purchase embroidered garments, cushion, blanket, curtains, pillow sheets, handkerchief, mats, and more. Why? Simply because they will love your detailed work of art.
A sewing machine is an equipment that has the capacity to tailor textiles in an organized pattern, clear threading and quality stitches.
Moreover, the features of the sewing machine make the user amazingly impressed with its functions and embroidery.
Before buying a sewing machine, there are several reminders first to be considered as mentioned below.
4 Factors to Consider When Purchasing a Sewing Machine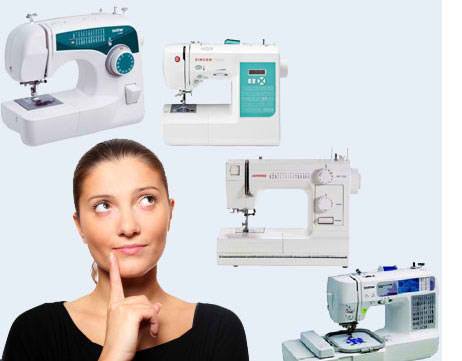 1. Price
Deal with your budget first and assess whether your budget can cover the costs of the machine. You are not only dealing with the cost of the machine itself but also, the insurance, extension of warranty service, shipping fees, and more.
If you have a tight budget, the price range of $100 up to $200 has already the best quality machine. Don't choose cheaper than that price because it may not provide an optimum performance as you've expected.
Just in case you have a huge investment in the sewing machines, it is recommended to buy high-end quality machines since this equipment can last longer, durable, and reliable.
See also: Best Inexpensive Sewing Machines For Beginners
2. Brand and Model
Stick to the brands and models that are already popular and contain positive testimonials and 4 to 5 rating stars.
Moreover, their company history has long established the name in the market which implies that the sewing machine was already tested and improved.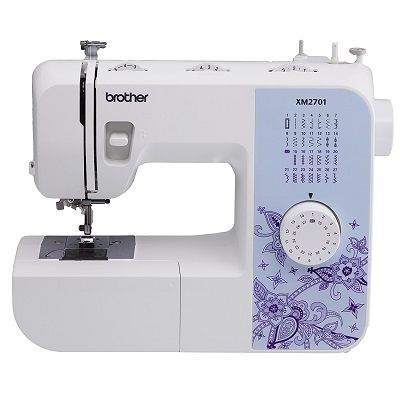 Click here to find the best sewing machines for home use!
3. Exterior Features
In considering the appearance of your machine, you have to select the machine that best suits on your sight.
See the physical dimension of the machine if it fits in your cabinet or small table.
4. Functionality
The machine has many switches and buttons for it to work.
You have to familiarize yourself with these commands so that you will create fine stitches and turn the plain textile into a fashionable fabric.
Moreover, the sewing machines nowadays have the digital screen that will display the stitches and designs as well as execute these awesome designs in the textile.
Read more: Best Brother Sewing Machines
Verdict
It is significant to have a good sewing machine that can repair the loose threads, holes, or ripped fabrics. Instead of buying again, you may use the sewing machine to make the textiles look like new.
In this context, you are guided in choosing the best sewing machine. You have to keep in mind the various points to consider such as price, brand/model, exterior features, and functionality.
Knowing all of these techniques will help you to select conservatively and precisely regarding your needs and expectations about sewing machines.
See also: Are Embroidery Machine Hard to Use?