Have you ever heard about a vinyl cutter? – If you're here with me right now, it probably means yes, but you might wonder how to make the most of it.
In case you haven't heard about it, it is a little cutting machine that looks like a printer but is controlled by a computer to cut vinyl (one of the most used materials in the crafting and design industry) and other specific materials or media according to a given design.
This machine can help you create and reproduce various arts, signs, designs, and crafts more accurately within a very short period; it can also handle different craft cutting and plotting tasks effectively and transform your workflow.

More so, the machine has many functions, including printing on various items and car branding.
You can even make money with vinyl cutting, and do something special and exceptional, or make all the things around you, artistic, with the help of a vinyl cutter.
Now that you have the idea of what a vinyl cutter is, or you probably own a Cricut vinyl cutter or a Silhouette vinyl cutter and wondering how to make the most of it, let's talk about some cool and easy project ideas you can do.
The Cool Projects You Can Make with A Vinyl Cutter
The number of projects you can make with your vinyl cutting machine is limitless; it all depends on how creative you can get with your machine. Some of the project you can make include:
Making Signboard
There are different types of vinyl with heat-resisting properties and permanent adhesives. You can use such types of vinyl to make outdoor signpost. You can also make signs for various indoor functions from vinyl.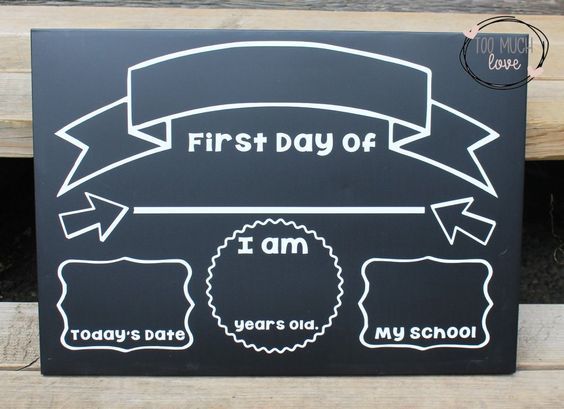 This kind of sign is perfect for public places like hospitals and hotels where you can customize your signage for various hazards and directions.
Also, for those who like to celebrate their marriage anniversary, birthday party, etc. at home, you can create your plain board with your custom designs, symbol, name, and texts using your vinyl cutting machine.
Decorate Cups for Your Kid's Party
You can make signs or cool stickers that you can you to decorate your kids' party.
You can use the names or images of action figures that kids love and if there is a guest list, you can even customize the cups with the kid's names so that every kid gets a cup with his or her name printed on it.
How to do it
Design the figures or fonts with your computer and cut it out with your vinyl cutter. You can also cut out printed vinyl that already has your design printed on it.
Weed the excess vinyl and attach your design to the cups.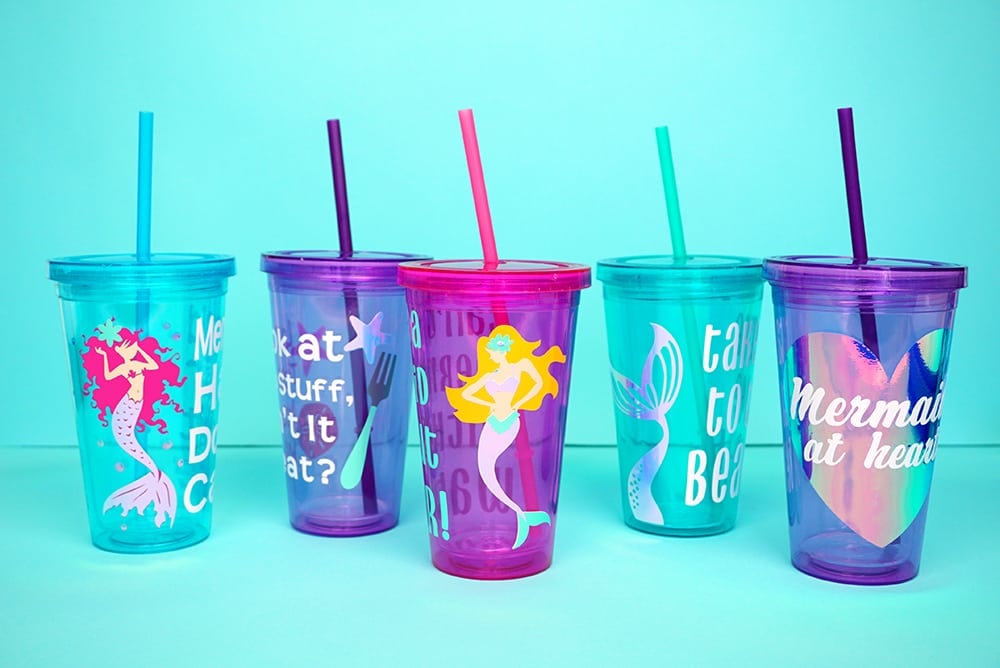 Decorate Your Home with Motifs
You can use your vinyl cutting machine to cut out big fonts or designs on thick vinyl to make colorful motifs for your home decoration.
You can mount the motifs on a colorful frame or attach them to your wall or other fixtures in your home like your kitchen cabinet, toilet tank or bowl, etc.
The motifs can be your child's age, your favorite baseball or football player's jersey number, or other custom design.
These colorful arts are suitable for parts of the home, such as the bedrooms and kitchen. However, you can use these colorful displays carefully and creatively in your living room.
To make motifs, all you need to do is to create the design you want with your computer, scale it, select the right vinyl for the job, cut out the vinyl and transfer your decals to where you need it.
Design Fun Educational Charts for Kids
You can design educational and informative charts such as shape charts, alphabetical charts, and counting charts that you can use to teach or give instruction in class.
The chart could also include messages such as slogans or quotes from favorite action figures, bible verses, and so on.
Vinyl comes in a wide variety of colors, and this makes it perfect for making fun, informative charts for children.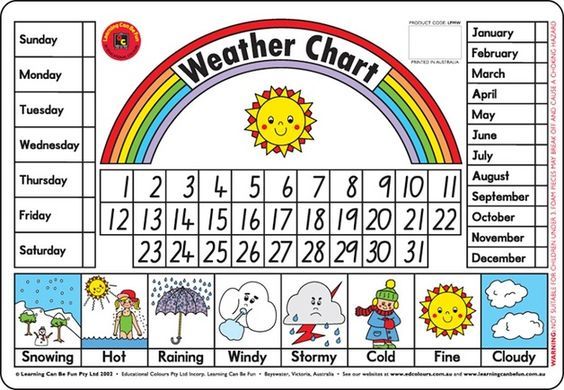 Make 3D Objects
This project is for more experienced people in the trade and may appear to be more complicated.
You can use your vinyl cutting machine to design and cut out a 3-dimensional structure. Your vinyl cutter will mark the areas to weed and those that need to be folded.
Make Stencils
The good news is that a vinyl cutter is not limited to cutting vinyl, it can cut other materials too like plastic, paper, and other media that do not strain its blade.
That makes this machine a treasure for people who are interested in papercrafts since it can offer solutions and ideas to tackle existing dilemmas.

Making stencils is one of the paper crafting solutions offered by a vinyl cutting machine. You can make various designs and cut them out on paper with the help of your vinyl cutter. You can make stencils for different purposes like labeling, screen printing, or helping kids learn how to draw patterns.
Greeting Cards
If you want to celebrate with greeting cards, you can make these cards yourself with the help of your vinyl cutting tool. How? The steps below will guide you:
Create your cutout graphic on your PC and make sure you scale your design properly before you load your card (paper or cardstock) into the vinyl cutting machine. Make sure you create the design for the front and the inner part of your card.
Remember that you are going to print these two separate designs onto a single card, so you should be careful to avoid printing your designs upside down. You should load the right side of the card to the tool to print the front design while you present the inner part of the card to the tool mirrored since it will cut the design from the backside of your card.
When you're done with the cutting, get another paper, cardboard or cardstock of the same texture but with a different color. Cut the new paper to the size of your card, then cut it into two equal parts.
Attach the paper to the back of your card so that your cutout design is presented by the color of the paper you added to the back of your card.

The steps above are just an illustration. However, you can get more card making instructions and designs online.
Make Decorative Covers for Laptops and Smartphones
With vinyl craft cutting, you can make decorative covers for your laptop and phones using the help of a vinyl cutter. This can be a perfect way to hide unwanted patches or fading color of your phone or laptop casing and give a new beautiful look.
It can even be a perfect way to make souvenirs for marketing and advertisement purposes or make corporate branding for different companies.

You can easily find an adhesive vinyl with the color of your choice for this project while you turn to your vinyl cutter to cut out the shapes or designs you need for the decoration.
Make Car Decals
The vinyl cutting machine has a lot of functions here. You can use it to create decorative signs, designs or shapes that can spice up the look of your car.
Create decals you can attach to the body, rear windshield or side window of your car or a sticker with a specific message like "tell your dog I said hi." The decorative possibilities you have up your sleeve is endless.

Personalize Your kids' Toothbrush Holder
Do you have kids at home that can't seem to keep their bathroom organized or keep misplacing stuff like their toothpaste and toothbrush or get upset when one of them defaults in keeping the toothpaste where others could easily find it?
You can avoid these issues, tame the uncivilized behavior and save a little bit of your sanity by getting each of your kids their toothbrush holders with their toothpaste and personalize each with their names on it.
Here, you can count on your vinyl cutting machine to carry out the task.

School Decoration
You can easily decorate your school with poems, letters, biography, and formulas with the help of your vinyl cutter.
You can use vinyl with magnetic backing to create labels that you can use for the "IN" and "OUT" notifications of your school washroom.
You can even use it to mark who is "In," or "Out" as well as scheduled maintenance like who should clean the board or the bathroom and so on.

Design Apparels
This is one of the most common applications of vinyl and vinyl cutters.
With the help of your heat transfer vinyl, vinyl cutter, and heat press, you can create amazing designs and produce good-quality prints on fabrics. You only need a plain jersey, t-shirt, or other apparel and a bit of creativity on your side to make your existing apparel look beautiful and amazing.
You can print your name, make souvenirs, or create a custom design or branding for your team for advertisement purposes.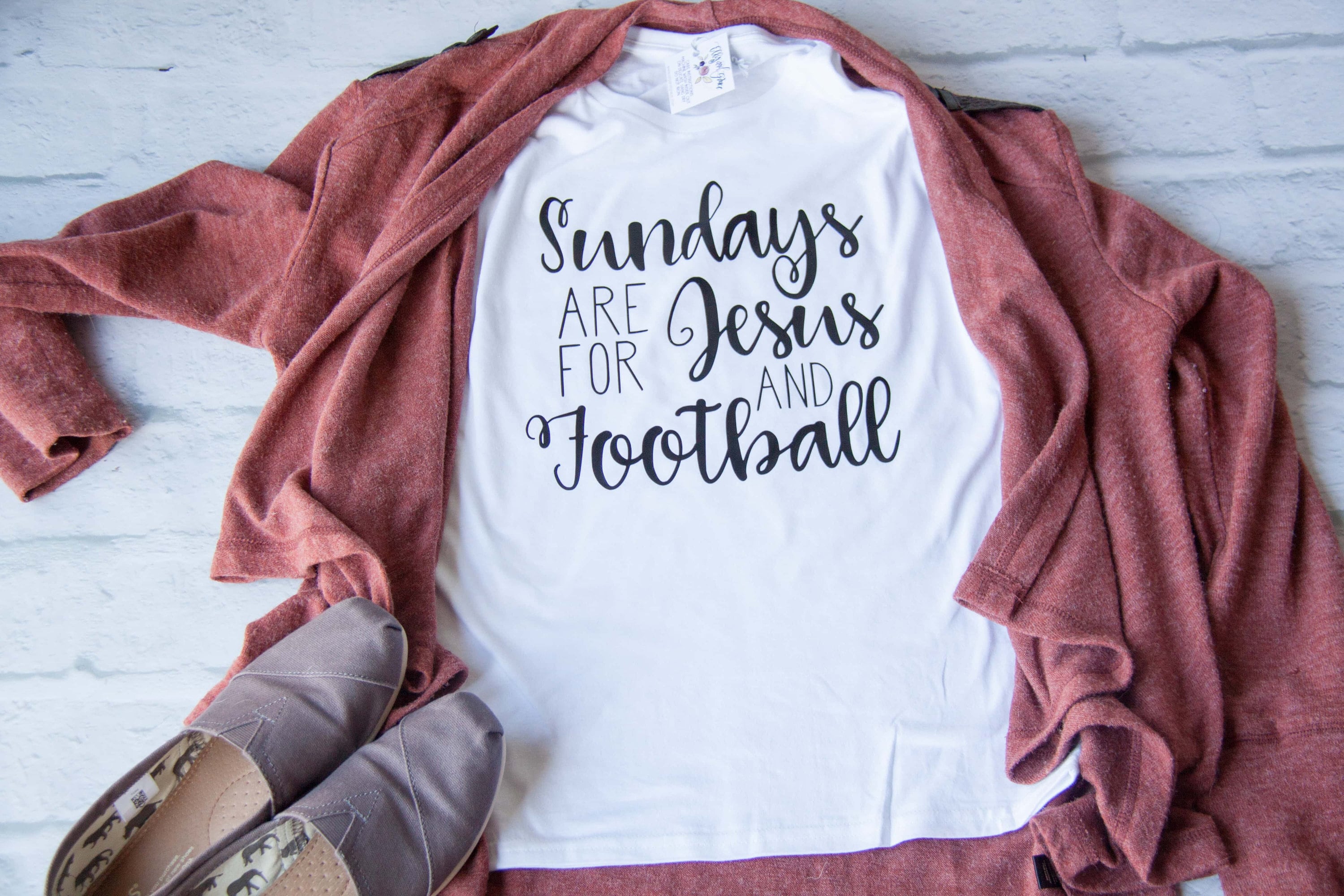 Designing t-shirts or other apparel is very easy; all you need to do is to create your design, transfer it to the right vinyl that you selected for the job and cut it out.
Weed the excess vinyl, place your design on the apparel you want to make prints on, heat press the design onto the apparel, remove the carrier paper, and voila!
Design Wall
You can make wall decals for your kids with the moon, stars, custom designs, poems or anything your kids like most. You can even make unique art or wall decals to decorate your bedroom or any other room to make it more beautiful and appealing.

Vinyl House Number
This is another fun and cool way to place your house or apartment number. Vinyl comes in various colors and can be used on a wide variety of surfaces; this makes it suitable for this project.
Just create the design for your house or apartment number on your PC, select the font as well as a permanent vinyl with the color that suits your taste, cut out the design and apply it to your front door.
Once you apply the decal, it will last for years and mimic the look of hand-painted lettering.

Decorate or Make a Vinyl Flower Vase
You can decorate an existing flower vase or make a vinyl flower vase with your vinyl cutting machine.
This idea comes in handy if you want to create a handmade gift item for your family or loved ones. Cut out your designs (vinyl flowers, for example) add them around the vase, and voila!

Decorate your Stem or Stemless Wine Glasses
You can decorate your wine glasses instead of getting new ones at a hefty price tag. You can even use your decorated wine glasses as a Christmas gift, housewarming gift, birthday gift, or wedding gift.
Vinyl is available in a wide variety of bright and fun colors, so you can choose any color scheme that appeals to you.
However, you should choose permanent or outdoor vinyl for this project since you want your wine glasses to be washable without damaging the decals.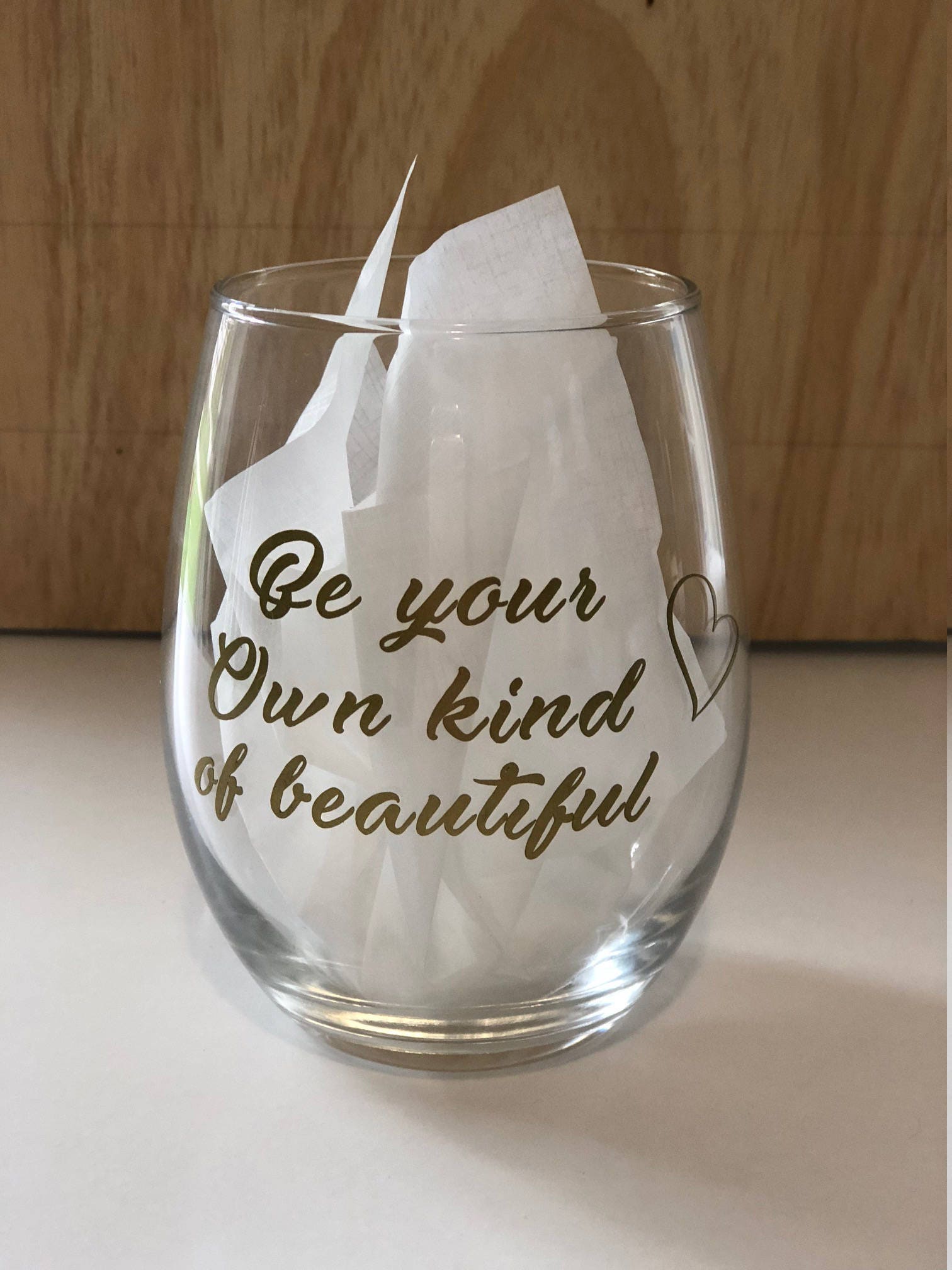 Customize Candle's Look
You can customize your candle and give it a more expensive and sophisticated look by adding creating vinyl to it – create your design, cut it out, and attach it to your candles.
After decorating your candles, you can use it to decorate your fireplace.

Wrapping Gift Items
Want to wrap a gift and make it stand out?
Then you can make gift embellishments like doodle tags, address labels, glittering monograms, etc. that you can attach to the wrapped gift.
You can use your vinyl cutter/plotter to draw gift tags or make print-and-cut gift cards that you can use to decorate a wrapped gift item. This is perfect for wedding gifts, birthday gifts and so on.

Woodwork and Painting
Vinyl works well on wood; this makes it suitable for decorating a wooden surface. You can cut vinyl to decorate, customize, or transform the look of your wooden items without the mess (no sticky stencil, no wet paint).
For instance, you can use your cut-out design to decorate the body of your guitar or your kid's pencil box and make it more beautiful and unique from the rest.
Your kid will love it and feel better than his or her peers. You can also attach your vinyl decals to your wooden frame to transform its look.

Label Your Pantry
You can create vinyl pantry labels to organize your pantry. Choose a cool font and color scheme to get a fun and colorful look.

Address Christmas Cards
Want to address a Christmas card?
Then, allow your vinyl cutter/potter to do that for you. The machine replicates the blade accuracy it uses when making intricate cuts on vinyl and paper in this project using a pen tool.
This project is easy to make, depending on the font you choose. This project is not only suitable for Christmas cards, but it is also great for addressing party invitations and weddings.

Save Electronics
You can create acid-resistant silkscreen labels for your Plastic Circuit Boards. The silkscreen label will add another layer of covering to your PBCs and help to protect them against acid damage.

Butterfly Lampshade
You can DIY a lampshade by creating 3D butterfly designs to make a 3d effect on your lampshade.
You can even create your custom design and select your preferred color to make a 3D effect that you can use on your lampshade.

Final Words
Are you still doubting the versatility of a vinyl cutting machine? I'll suggest you read this post over and over again, just kidding though.
Think about it. A vinyl cutting machine has a lot to offer, it simplifies the craft cutting task, saves time, transforms your design workflow, and helps you to create lots of DIY art and crafts. It will be even used to make a lot of cool designs, including those we could not include in this post.
Moreover, you can apply all these project ideas for both commercial and personal purposes, so you should consider buying one of the best vinyl cutters if you don't have one, to make your life easy and colorful.