Metallic embroidery thread adds a whole new touch to your embroidery designs. It comes in strong and intense colors that are sure to catch the eye.
This is why more and more people are resorting to the metallic thread for embroidery purposes.
The most popular shades in this genre are silver and gold. There are other colors, of course.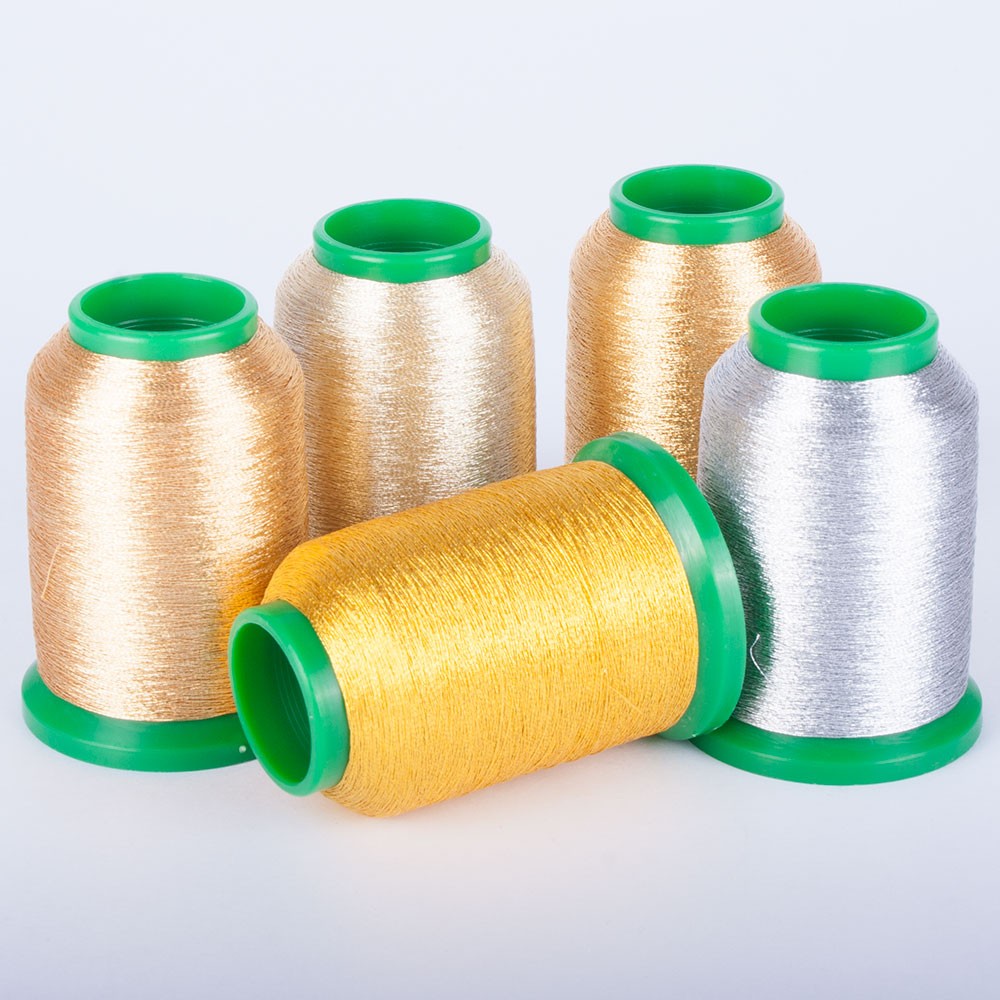 But we encounter a very pertinent question here "How to Use Metallic Embroidery Thread?". This is exactly what we are going to learn about here.
Steps on How to Use Metallic Embroidery Thread
Here are certain steps that we must follow in order to use metallic embroidery thread. These are some rules and tricks for making the whole process easier:
Step 1 – Separating the Strands
The first step here includes separating the strands of the metallic thread.
Contrary to popular belief, one should not pull the thread strands apart applying force. Instead, it is advisable that you separate the threads individually.
You need to hold the tip of the thread between the thumb and the index finger and use the other fingers to peel the strands of the thread gradually.
You will initially see a knot forming at the base of the thread, but that is likely to get resolved soon as the strands are separated. This ensures that there is no extra tension on the string, it is plain and untangled.
Step 2 – Threading the Needle
This is the next step involved in the whole embroidery process. Threading the needle is important. You cannot just push in the thread through the needle's eye.
You need to follow a particular process in order to do that.
Firstly, fold the thread. Once that is done, the folded part needs to be passed through the needle's eye in order to get the work done.
But make sure you have a big enough needle eye for best results. In this way, the tip of the thread strand will not unravel easily.
Slip Knot Method
This is one way of threading a needle that will give you the perfect work. Here also you would be required to fold the thread into two.
The next step includes pulling out about one and a half inches of the thread. Once that is done, you will get a thread loop. The needle tip needs to be put through the loop to thread it.
Pull the needle out and you will get a knot at the base that will totally do the work for you.
In this way, there will be no fraying or unraveling of the thread. So you can stitch in peace.
Tips for Using Metallic Embroidery Thread
Always use a thread stand while dealing with metallic thread. This will ensure that the thread is under no stress as you work with it
If you are using an embroidery machine, keep the speed to 350-400 stitches a minute. There will be no friction in the thread then
Using large needles is essential. A size of 24 is the acceptable one for metallic threads