If you have been dabbling in DIY crafts for a long time, you have probably heard of Silhouette America. This brand is popularly known for the production of high-quality electronic cutting machines.
Silhouette machines usually need to be hooked to your computer and come with unique software, the Silhouette Studio.
These machines allow you to download designs and cut out any patterns you want. Needless to say, the design possibilities are endless.
Today I'm going to tell you about one of their popular products, the Silhouette Curio Crafting Machine and why I think this is the best purchase I've made.
Top Choice

Silhouette America Curio Crafting Machine
Best Crafting Machine For Home Use
What I love About the Silhouette Curio
Accessory Packed
One of the first things I noticed about the Silhouette Curio is that it comes with a lot of stuff. It comes with an 8.5" by 12" base and an 8.5" by 6" base. It is also accompanied by a host of pens, blades, and tools which make it easier to use.
Two cutting mats and two embossing mats are also part of the package.
Awesome Blades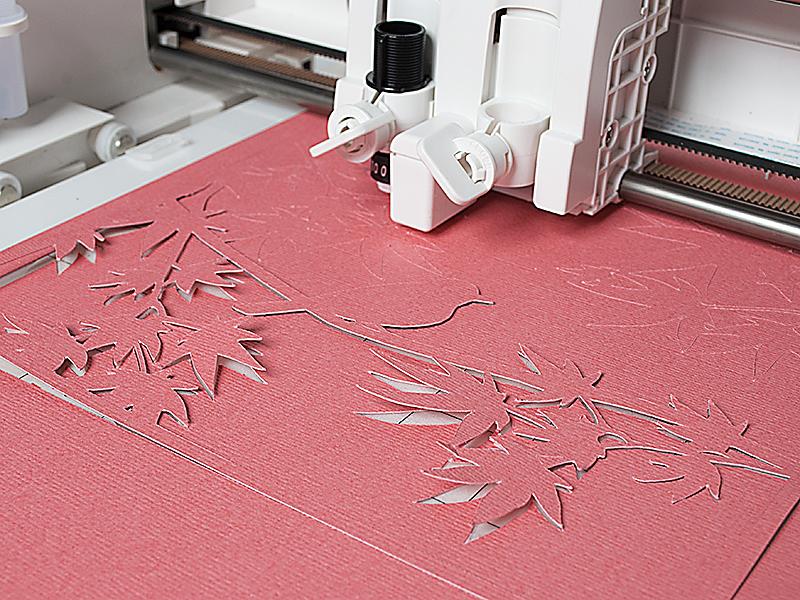 I just have to talk about the blades of the Silhouette Curio. They are high quality, enable deep cutting and even have a built-in ratchet.
I also noticed that these blades can be used in other Silhouette machines such as the Cameo and the Portrait.
Jack of All Trades
Since this machine was meant to be a companion to the Silhouette Cameo, it comes with much more functions than the Cameo. Apart from cutting, it can also emboss, stipple, etch, score and sketch.

Large Clearance
I have to mention that the Silhouette Curio has a larger clearance than most die cutting machines making it highly suitable for cutting thick materials.
Its clearance also ensures that it can be used on different types of materials such as leather and craft foam.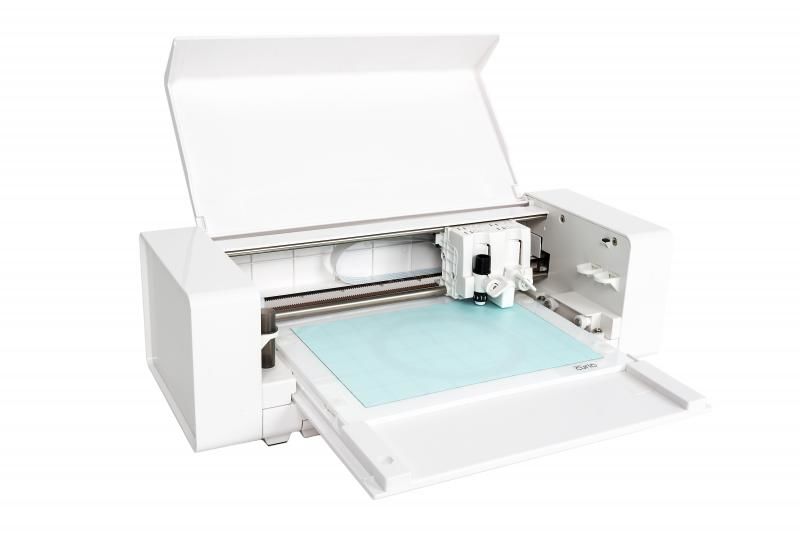 These qualities make this machine especially suitable for crafters who want to experiment with different designs and materials.
Dual Carriage And Versatility
Another selling point of this machine is its dual carriage ability. This allows it to perform two functions at once. This is highly convenient and time-saving.
Another thing we love about this machine is that it has three methods of embossing; path emboss, score and emboss, print and emboss.
The Downside
Although this crafting machine is pretty efficient, its capacity is noticeably smaller than that of other die-cutting machines. Ultimately, if you need a machine that is primarily for cutting, you are better off with the Silhouette Cameo.
I also find it annoying that you can only emboss or stipple when your machine is hooked up to your computer. This makes it impossible for me to create my designs while in another room.
Pros
Flexibility in the range of materials you can use
It performs several functions
It comes with 50 downloadable designs and access to other designs on Silhouette design store
Cons
The Silhouette Studio software upgrade that comes with this machine has a steep learning curve
Verdict
Although the Silhouette Curio costs a pretty penny, it's worth it. It performs several functions with very few glitches. I would recommend this machine to anyone who regularly undertakes crafting projects.